Shop Gift Vouchers
If another person is doing grocery shopping on your behalf, or if you'd like to buy an Infinity Foods Gift Voucher for someone else, the Infinity Foods Gift Vouchers are here to help.
What is the Infinity Foods Gift Voucher?
The Gift Voucher can be used to provide funds to another person, whether that's a friend, family member or volunteer, who is conducting your grocery shopping on your behalf. Or you can also use them to give as a gift. They can only be used at Infinity Foods Shop & Bakery in Brighton, and are a great way to make sure funds are available for your shopping needs without the need to leave your home.
How do the Gift Vouchers work?
You can order a Gift Voucher online and it'll be reserved for collection in-store, removing the need for you to handle physical money, or pass your payment card details on to the recipient. The recipient can then use the Gift Voucher just like cash at any till. To collect your Gift Voucher, just speak to a member of staff.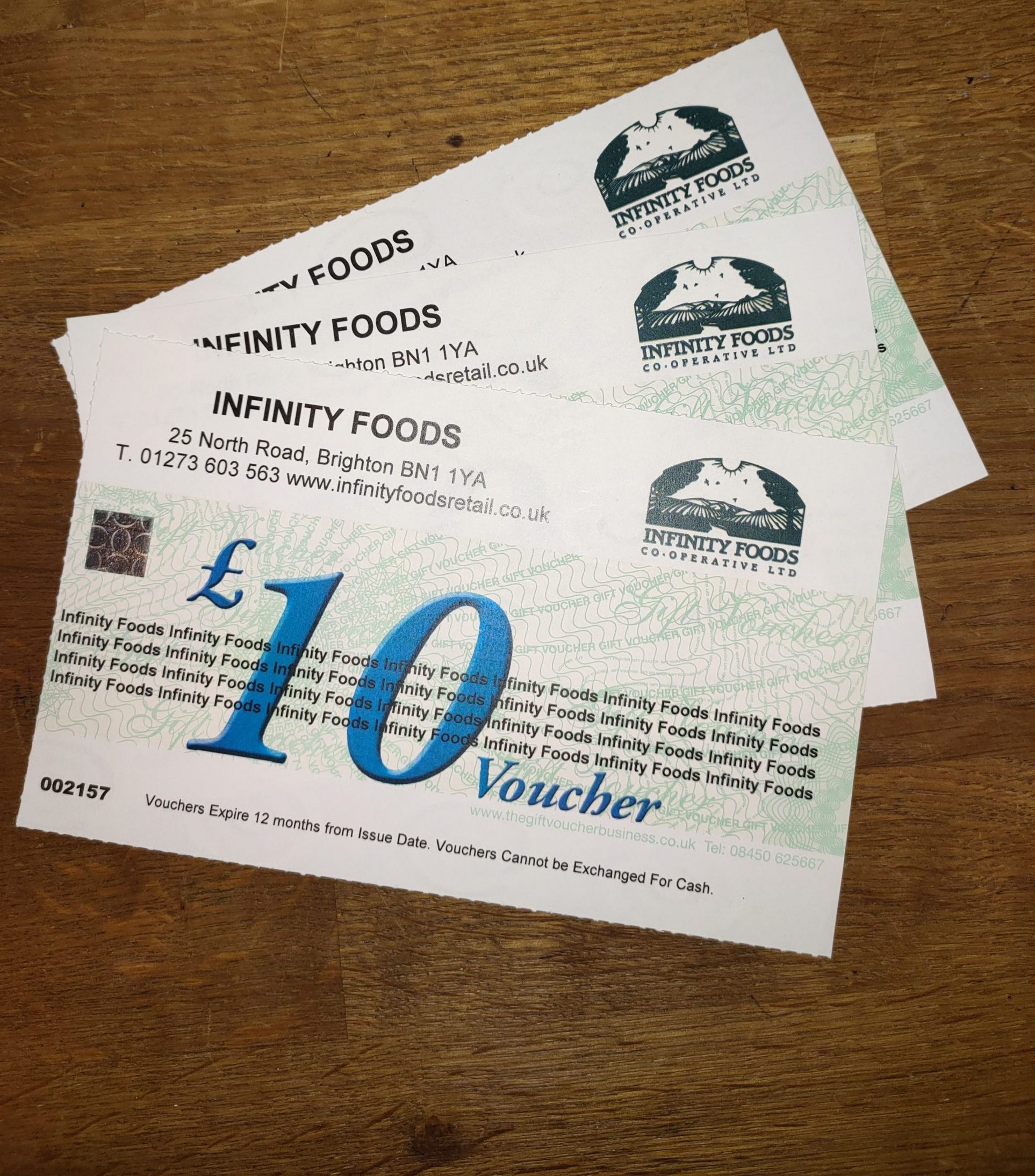 Buy Infinity Foods Shop & Bakery Gift Vouchers for loved ones. collection only
Gift Vouchers
Buy vouchers online, for in-store collection.