Daily
Bread
In bold indicates an Organic product.
Wholemeal
White
Rye Sourdough
White Sourdough
Granary
Multi Seed
Spelt
Focaccia
Pitta Bread, Rolls and Baps
Baguettes large and small
Pizza, vegan or vegetarian (11am)
Fruit Scones
Chelsea Buns
Cheese and Mustard Rolls
Vegan Sausage Rolls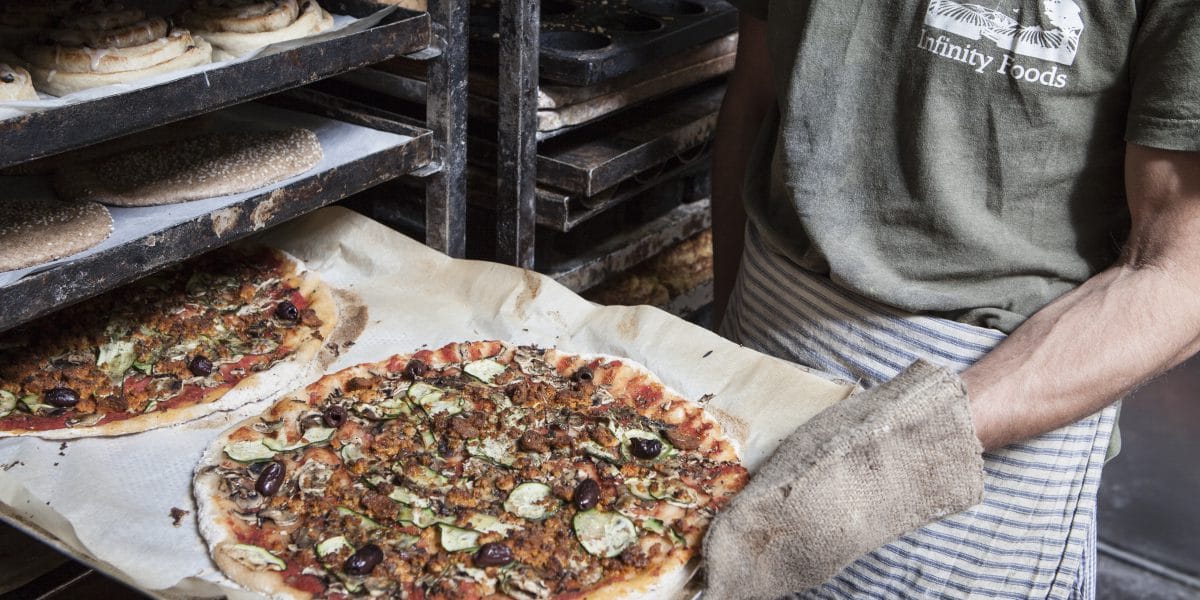 Products made from non-gluten containing ingredients.
In bold indicates an organic product.
Tapioca and Rice loaves
Tapioca and Rice Focaccia
Tapioca and Rice Baps
Raspberry and Almond Muffins
Chocolate Brownies
Pizza, vegan or vegetarian (11am)
Please note that vegetable oil is used to grease the tins the bread is baked in and therefore does come in contact with the bread