Fruit & Veg
All of our fruit and vegetables are organic and as much as possible is sourced locally.
Seasonal Fruit & Veg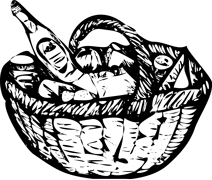 Shop
Set in the heart of Brighton's North Laine, Infinity Foods Shop has one of the largest selection of organic and natural vegetarian and vegan foods, cosmetics and household items in the South East. Democratically run by its workers.
Read more