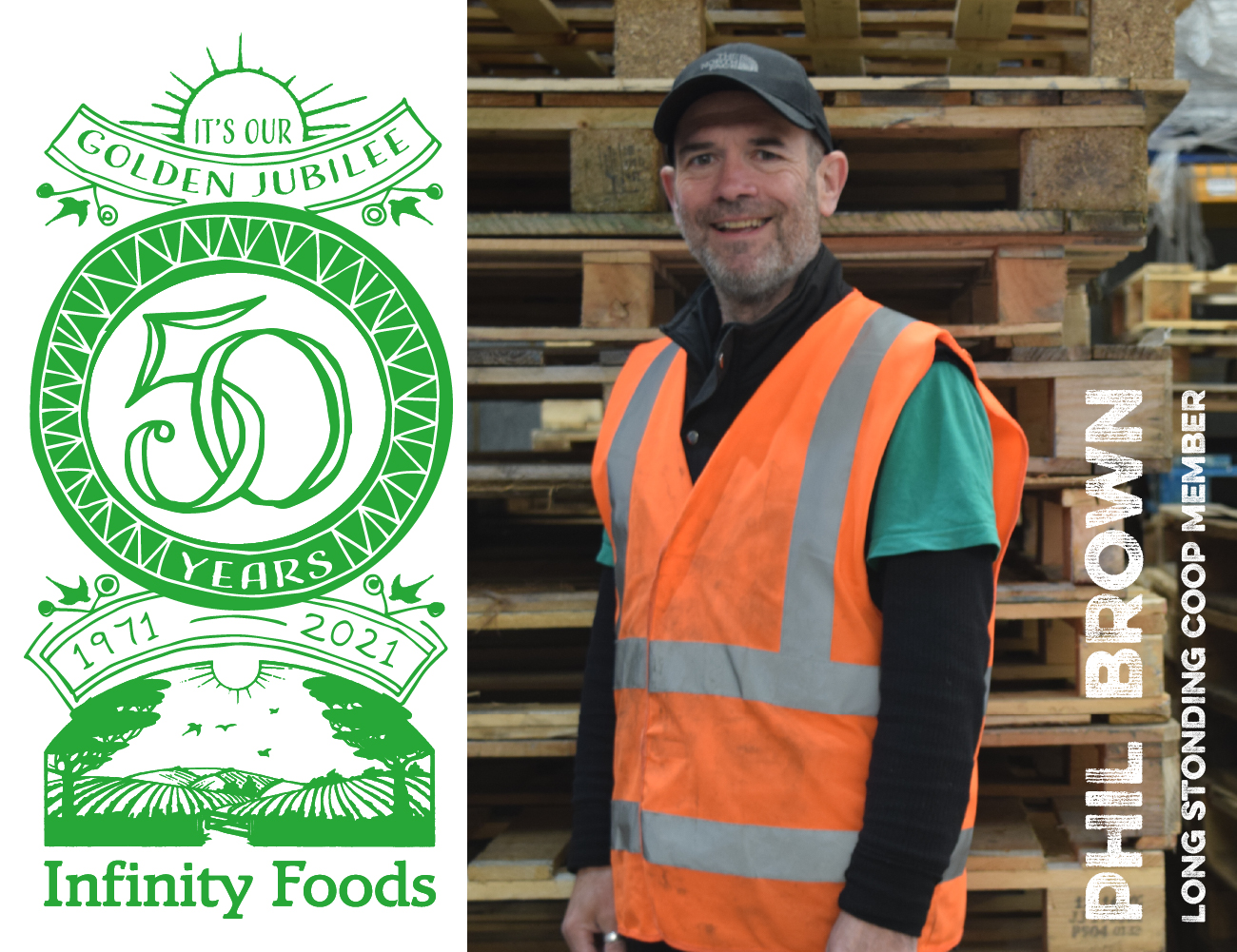 Workers co-operative are like any other business. However, unlike conventional businesses its Members (workers) contribute equitably to and democratically control, the capital and finances of their co-operative. Members decide how to use surpluses (profits). Worker co-operatives should provide the pay and other benefits that members need and want, managing the business to provide them and protect its future.
Over the past 50 years Infinity Foods Cooperative Ltd has had some outstanding dedicated members, In this series, we will speak to some of our longest-standing members to ask why they have stuck around and about some of their memories.
Phil Brown: Long-Standing Coop Member
Phil joined Infinity Foods back in the '90s, this was an exciting time for our co-operative, we expanded the shop taking on the top of the shop now home to the body care & household section. In more recent times the covid-19 pandemic saw Infinity Foods Wholesale offer positions to shop members who were vulnerable working with the public, Phil took up the opportunity and now works at our warehouse in Shoreham harbour, he is enjoying it so much he has decided to stay.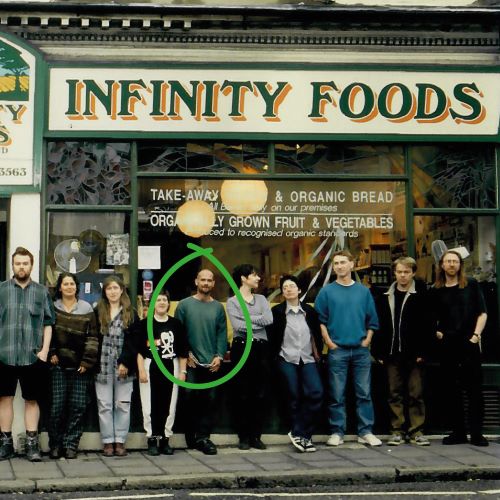 How long have you worked at Infinity Foods?
I am in my 26th year of service for Infinity.
What do you love most about working at Infinity?
One of the things I love most about working for Infinity is opening new products sample boxes and tasting them. Also because we are a workers Co-op I feel a great sense of pride in what we are doing and what we have achieved over the last 50 years.
A Favourite memory that comes to mind?
My favourite memory is travelling to London with one of my Infinity colleagues to collect an Observer Ethical Award for the Infinity shop.  It was a great night of celebration and partying.
What do you look forward to for Infinity in the future 50 years?
I look forward to Infinity continuing to support organic and ethical products and continuing the pioneering work supporting zero waste and local producers.
I hope we can gain more recognition for our fantastic bakery produce which is quite unique in Brighton.
There are so many challenges ahead for the Co-op in a world that is changing rapidly, but we have the benefit of experience and success that has survived many ups and downs over the years.