Supporting the community is at the heart of our values, which is why we are proud to have donated a shed to Brighton and Hove Organic Gardening Group (BHOGG). We hope this will help them with the great work they do in our shared community. BHOGG is a not-for-profit community organisation, supporting the organic cause in the local area and aim to inspire more people to garden organically.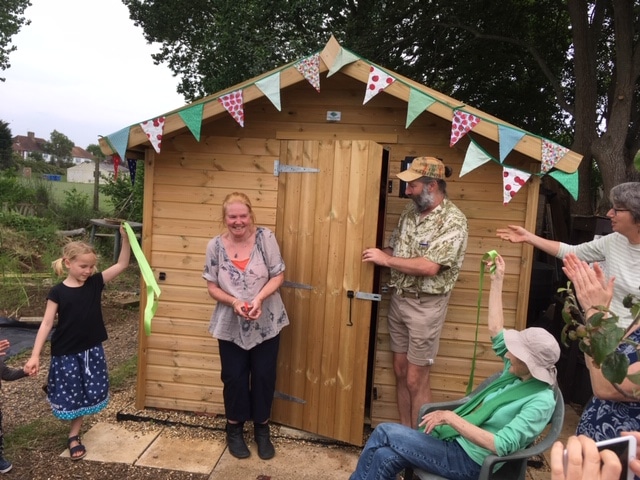 Jackie from Infinity Shop and Wilber from Infinity Wholesale went to the Grand Infinity Foods BHOGG Shed Opening, Jackie and Wilber had a great day celebrating.
The shed is much appreciated, it's going to make a big difference, enabling BHOGG members to do so much and helping them with their future projects. Jackie was glad to see the shed is nice and sturdy so will last a long time. Everyone loved the cake Nicky had made in the shape of a shed – complete with a seagull on the top and sunflowers growing next to it! Brilliant. Everyone then had a feast provided by the BHOGG members.
Infinity Foods cooperative ltd is happy it could make this happen and further our long-established connection with people who are also doing what is right for our health & the health of the planet, by growing organic!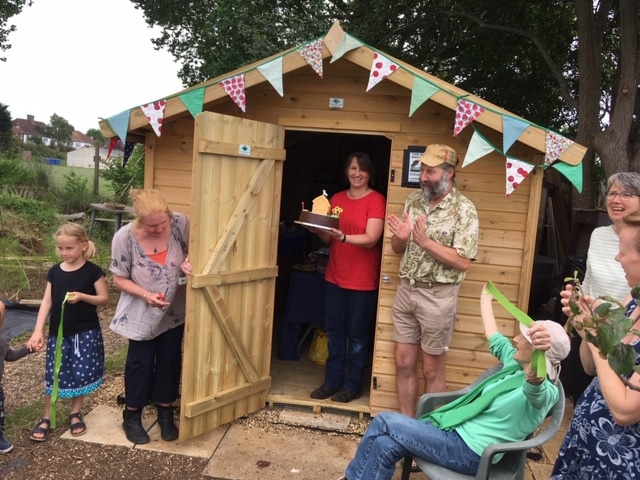 To find out more about BHOGG, visit their website. And if you would like to discover more about the importance of organic visit the Soil Association.
To find out more about what Infinity Foods does to support local projects like this one visit our Community Giving page.