Jam is (in my humble opinion) one of the most satisfying ways to use up old fruit, you can get creative with flavours and textures and I'd be so bold as to say that nearly everyone likes it. Win! My only reservation with jam is hideous amounts of sugar and faffing it takes to make. This Chia Seed Jam is not only refined sugar free but ready in a matter of minutes.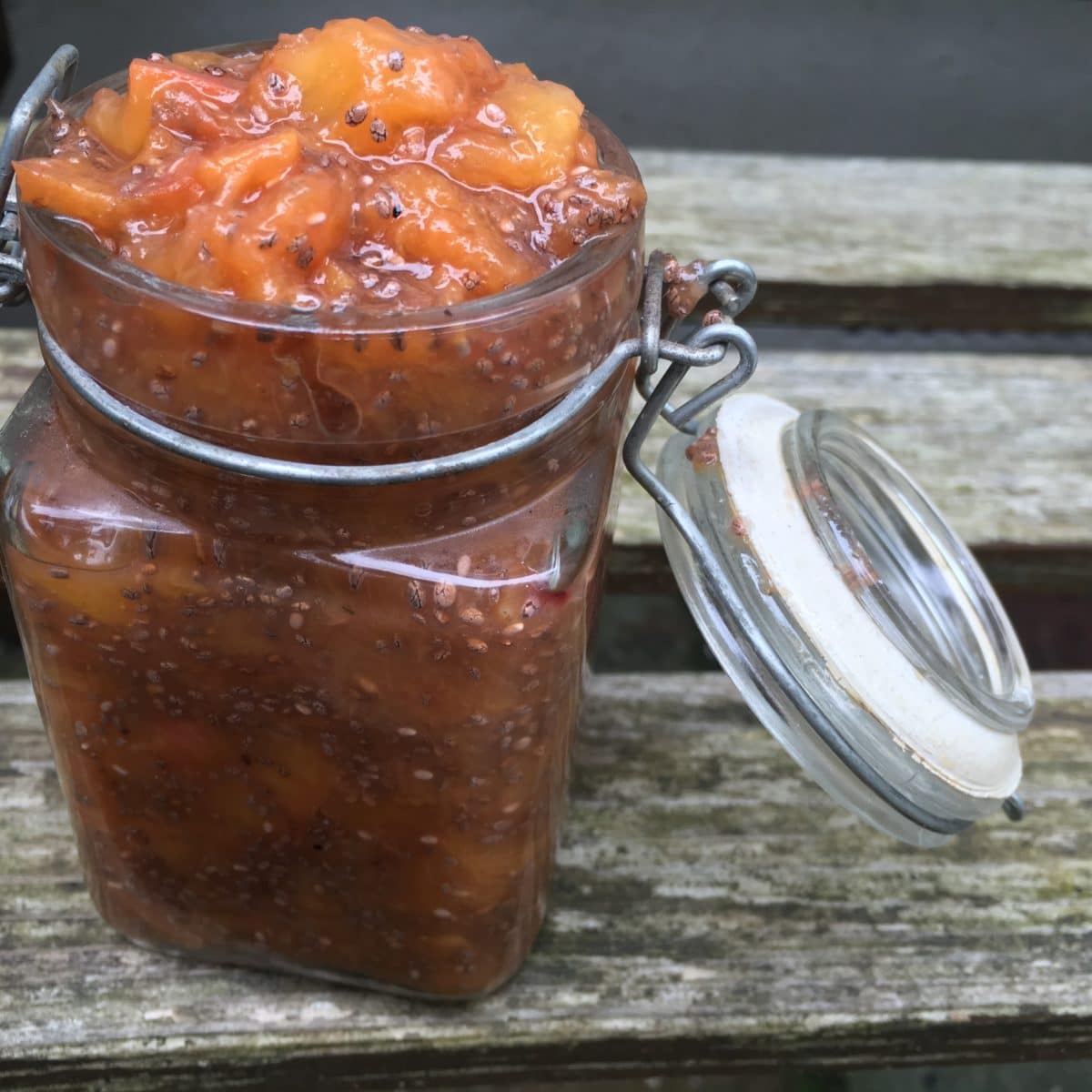 De-stone the fruit and cut the flesh into small chunks, they'll shrink a little in the cooking process.
Add to a pan with the water, lemon juice and agave syrup and bring to a simmer.
Cook for about 5 minutes, stirring occasionally to avoid sticking. You'll know it's ready when the fruit is easy to smush with the back of a wooden spoon!
Turn the heat off when the fruit is soft and stir to break up some of the chunks, this will just make it easier to spread. Leave to cool for 5 mins.
Now add the chia seeds, mix well and spoon the mixture into your storage jar. Leave in the fridge to cool and VOILA! Healthy, speedy jam packed with summery goodness.
The jam will be fine for up to a week and a half in the fridge.
Leila Buffery is a vegan baker/blogger/YouTuber from Brighton with a mission to make a cruelty free, vegan lifestyle easy for others. From sharing vegan recipes on her blog to baking your birthday cake, she's got your back.