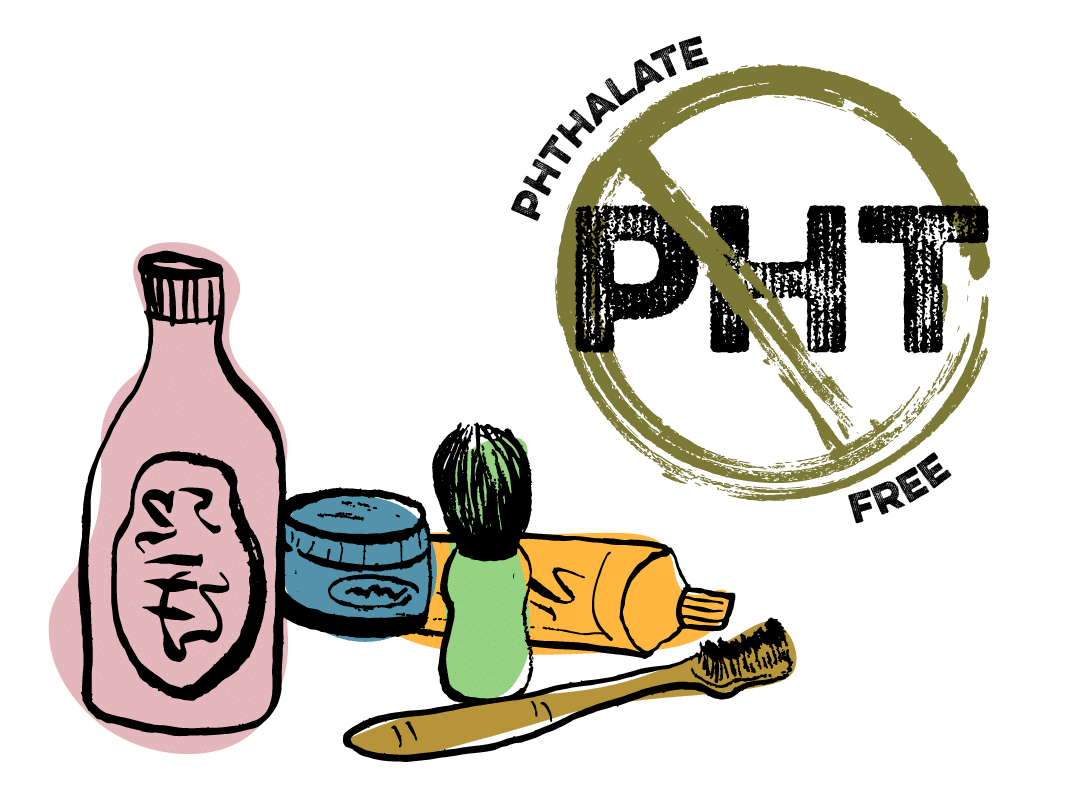 Infinity Foods Shop & Bakery is well-regarded by our customers and the wider community for offering quality products. However, we often receive inquiries about why we don't sell certain items. The reason is simple – those products don't meet our strict sourcing criteria.
In 2019, our Body Care team made a commitment to never knowingly sell cosmetic or household products containing synthetic fragrances, also known as phthalates. This commitment is especially vital now, given recent studies that reveal the average Westerner consumes the equivalent of a credit card's worth of plastic each week – that's one credit card per week!
So, what exactly are Phthalates?
Phthalates are a group of chemicals used to soften and enhance the flexibility and durability of plastics. These chemicals act as endocrine disruptors, affecting hormones, and exposure to phthalates has been linked to various health issues, including breast cancer, developmental problems, obesity, asthma, and reduced fertility. In fact, it has been predicted that by 2045, all men in the Western world could face infertility, with 1 in 6 couples experiencing conceiving difficulties, and men accounting for nearly half of infertility cases.
Despite some regulations banning phthalates in specific products intended for young children, these chemicals are still widely used in many consumer goods and can be found throughout an average household.
Phthalates, pronounced THAL-ates, are derived from petroleum and primarily serve to soften and improve the flexibility and durability of plastics. Some phthalates are also used as solvents and stabilizers in personal body care products and cosmetics, such as nail polish and soap.
Are Phthalates banned in the United Kingdom?
Not all phthalates are banned from use in the United Kingdom. Moreover, even those prohibited or restricted in specific regulated products may be permitted in other items (e.g., medicinal products, etc.). However, there is a growing trend of regulating new phthalates in various products.
Where are phthalates found?
Phthalates are present in a wide range of products, including plastics, building materials, cleaning products, insecticides, pharmaceuticals, food packaging, home decor, children's toys, and body care products. There are two main groups of phthalates:
The first group contains chemicals found in various plastics and PVC-based products, such as shower curtains, vinyl floors, furniture, soft-sided lunch boxes, plastic food wrap, and soft plastic food containers.
The second group of phthalates is found in solvents and common products, including cosmetics and body care products, tampons, feminine hygiene products, fragrances in perfumes, personal care products, household products, hair spray, nail polish, air fresheners (plug-ins, sprays, and reed diffusers), adhesives, and paints.
What do we recommend?
At Infinity Foods, we have already done the hard work for you by conducting a full audit of the products we sell back in 2019, which led to the withdrawal of some of our top-selling soaps, shower gels, and haircare items. Our success as a business is not only measured in profit but also in our commitment to environmental and social responsibility.
Here are some recommendations for minimizing exposure to phthalates and other endocrine disruptors found in plastics:
Check the label: Many products with synthetic fragrances are difficult to identify since both natural and synthetic fragrances are labelled under the same criteria as 'fragrance,' 'parfum,' or 'perfume.' Some natural brands may label their products as 'from natural origin' or 'essential oils.'
Make the switch: Consider replacing plastic items with alternatives to reduce exposure to phthalates. For example:

Use food containers made from materials like Botl, plastic-free food wrap, or sustainably sourced foil wrap.
Opt for natural home fragrances like joss sticks such as nag champa or palo santo wood, or use essential oil burners or diffusers. Avoid candles with synthetic fragrances and numerous phthalates; instead, choose candles scented with essential oils, which we sell.
Switch to phthalate-free cosmetics from brands such as Dr Hauschka, Weleda, and Green People. We also stock phthalate-free nail polish from Beauty Without Cruelty.
We will continue to gauge the success of our business not only in terms of profit but also through environmental and social responsibility, for us that is knowing we do not sell any products that contain ingredients that harm our community or environment. To read the full list of prohibited ingredients click here.