Why choose The Raw Chocolate Company this Easter?
I had the pleasure of talking with Kris from The Raw Chocolate Company who has been with this amazing business practically from the start.
We are so excited to have their awesome new raw chocolate Easter egg. This hand filled, triple hazelnut truffle, raw chocolate egg tastes lovely! It offers raw foodies an amazing Easter option with healthy benefits and no refined sugar.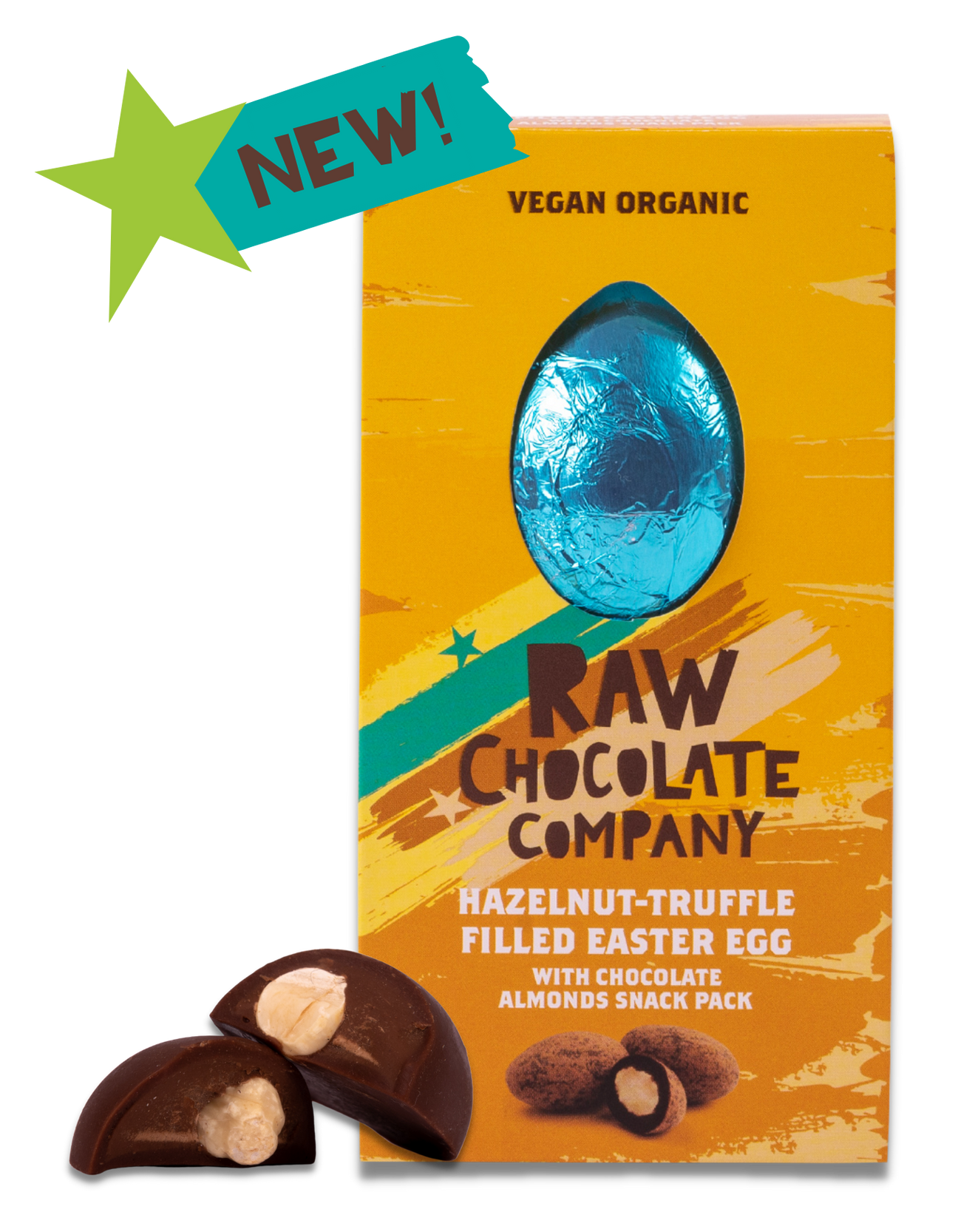 Where did it all begin?
The Raw Chocolate Company started in 2006 when its founder, Linus, was making raw chocolate products at home and giving them away in front of the Steiner school where his son went and selling them at small fairs.
Infinity Foods shop was the first shop to stock The Raw Chocolate Company right from the beginning. Nick from our shop has a natural penchant for getting new suppliers and products in store, after he tasted this amazing chocolate he knew it would be perfect for our shop. We are so happy to still have them here!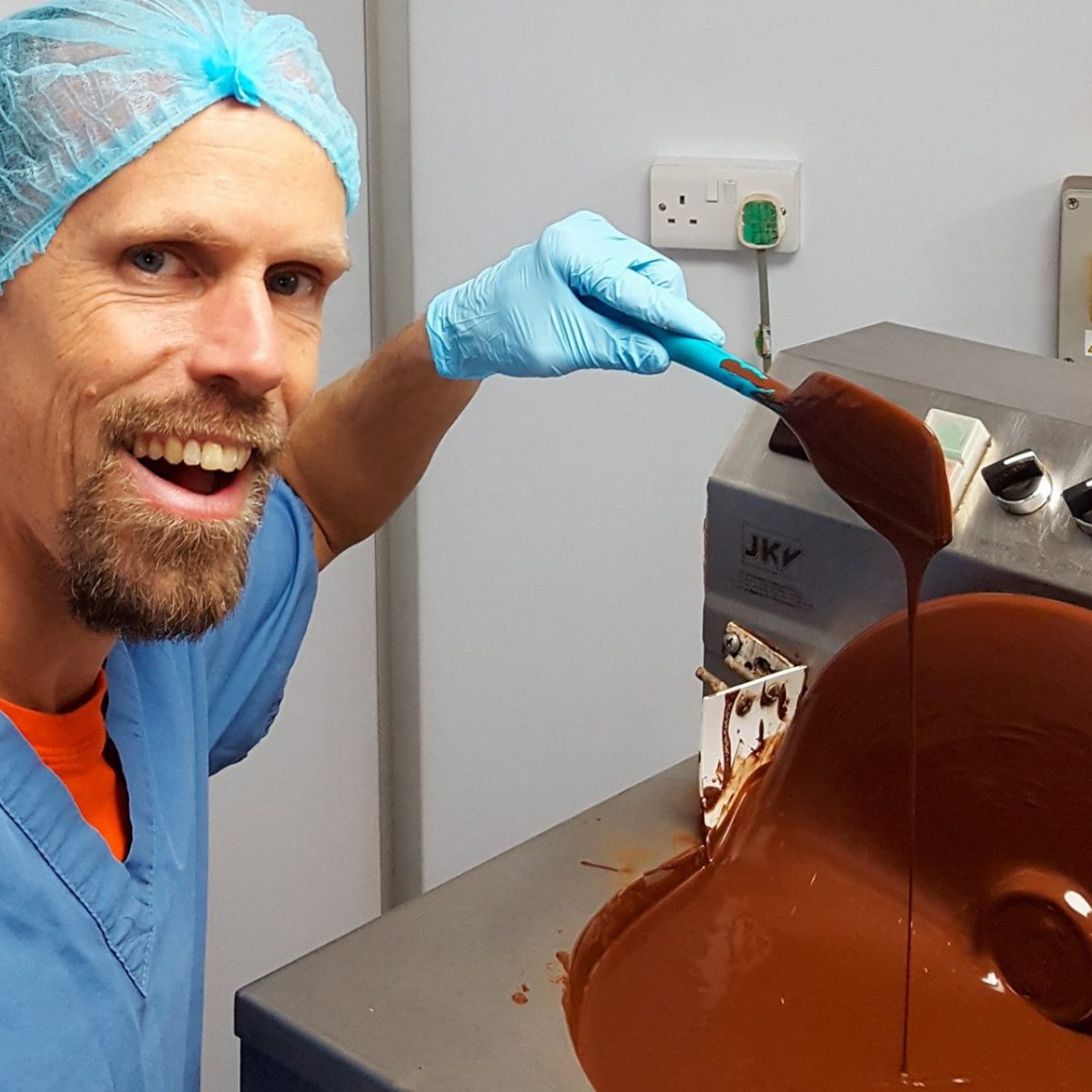 In 2009 Infinity Foods Warehouse started stocking The Raw Chocolate Company products. They started manufacturing in Brighton, but the roots of the idea can be traced back to Forest Row where Linus and Kris lived. Miraculously, this is also where Conscious Chocolate started, with whom The Raw Chocolate company are now joined
They are now produced in a purpose built factory in Henfield, Sussex, where the chocolate magic happens. In a dedicated factory powered by  wind and solar electricity, with zero water usage in their production, The Raw Chocolate Company thinks hard about how their production and products are affecting the environment; they are now a B-Corp, certified Organic and Vegan.
The Raw Chocolate Company now has fully compostable and recyclable packaging and they are minimising their waste and cost to the environment wherever possible. Recently they have removed their tertiary packaging completely which has reduced the CO2 impact of the product and company by 16 tons. This has a huge impact on the weight of the product being transported, packaging going back to being recycled and production of packaging. A small change with a big impact!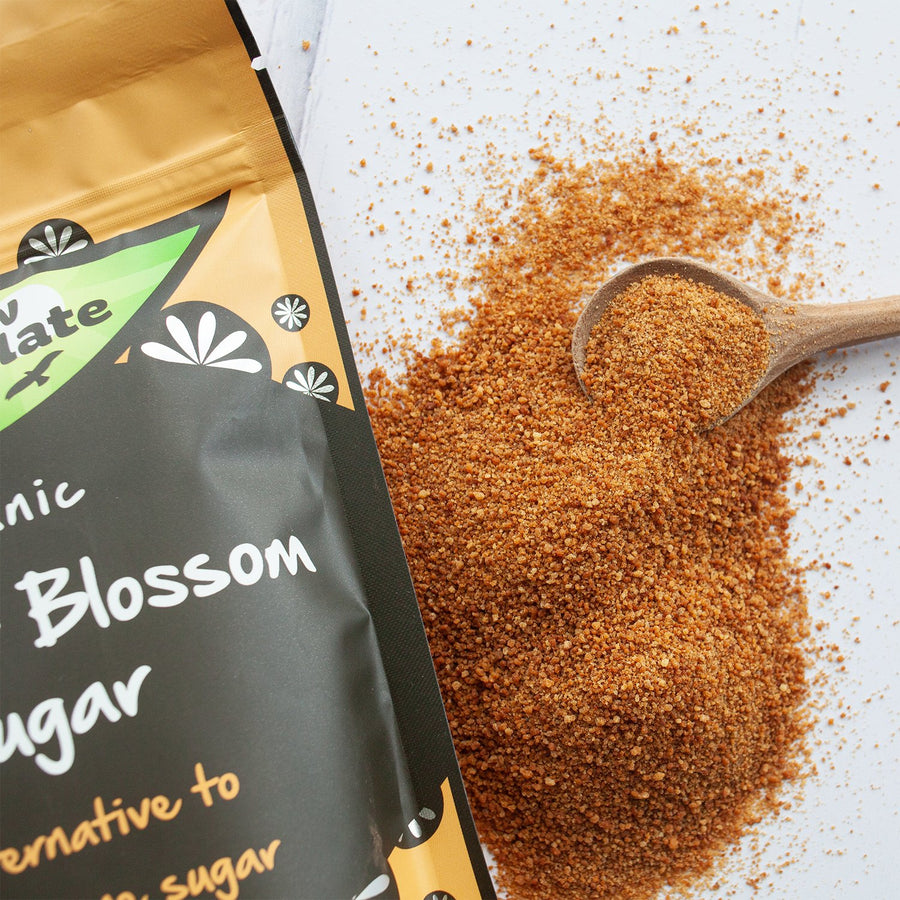 At every turn of this company, ethics and the natural environment are key.
They work closely with grower cooperative in Peru, where over 300 different small farmers who grow cacao and with whom The Raw Chocolate Company have collaborated on reforesting the jungle where the cacao is grown. Each farmer is fair trade certified and has committed to farming with nature by holding organic certification. They care about how things are grown and produced and the ripple effect that will have on our planet. Innovation has been a huge guiding force with this small company of 15 employees. They care about their employees' lives, many of whom are supporting families.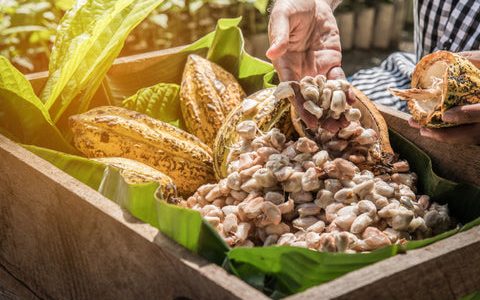 Apart from these amazing social and environmental concerns the great reason to buy The Raw Chocolate Company products is the taste!
Having no refined sugar and very low heating process in production means the nutritional benefits of the raw chocolate are kept. With no bad fats added, these delicious products that taste amazing have health benefits that traditional chocolate certainly does not.
Choose The Raw Chocolate Company this Easter.