15 mins 20 mins cooking time

Easy

10

Vegan
This is a good way to have a snack for the week cheaply using up any older apples you might have that aren't so good fresh. I leave the skins on for more fiber and better nutrients. This tray should last a week in an airtight container. Being a nutritious snack of oats fruit and veg with the added kick of molasses instead of sugar to get some  sweetness.
Method:
Heat your oven to 180c
Melt vegan block and molasses and coconut block in a pan on a low heat.
Coarsely grate apple and peeled carrots.
Once all ingredients in the pan have melted, add mixed spice, rolled oats, grated apple and carrot, raisins or sultanas and a few walnuts.
Mix well in pan.
Add to baking dish and flatten down mix
Bake in the oven for 20 mins or until dark and dried fruits are popped and dark on top.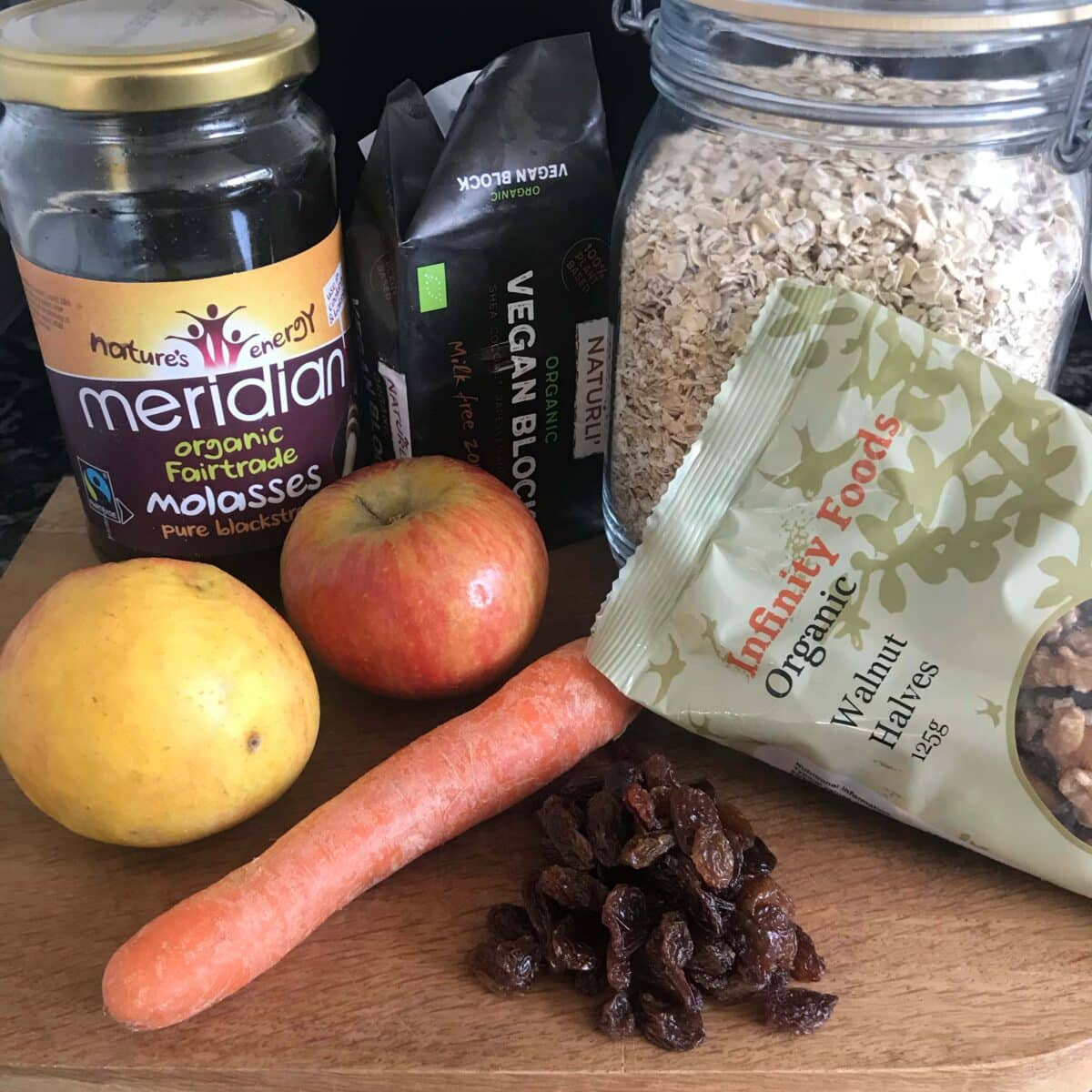 Enjoy with your favourite cuppa tea.