In February I was lucky enough to take a months holiday to visit The Philippines. Although it was a holiday I was also there to see the great work that is done by the Purple Community Fund (PCF), a charity I have been volunteering for over a decade.
PCF works with people living in tenement housing on the dumpsites in Tondo an area in Metro Manila. Their aim is to give the tools to those living in extreme poverty to help lift themselves out of poverty with skills training, education, employment and health and nutrition. PCF sells amazing products that are handmade from upcycled materials by their Purple artisans in the Philippines, including handbags, clothing and jewellery, all available at the PCF Shop.
Together with Purple Community Fund and their sister charity Upskills+ Foundation we designed a new shopping bag that we hoped could be a new affordable line of snazzy-looking bags the charity could sell to make money. Then the COVID-19 pandemic started and the idea went on the back burner. However, after PCF provided 50 tonnes of rice to the families they support during the lockdown, they had generated a lot of rice sacks.
Hearing about how so many of the families had lost their income and access to food I new Infinity Foods could help. That's when I and Dom from Infinity Foods Wholesale contacted PCF with an order for the rick sack shoppers, not just to sell at Infinity Foods shop but also Infinity Wholesale so that the bags could be sold to other retailers.
Jane the founder of PCF said the order came at a time when they needed it the most with their other forms of income at an all-time low.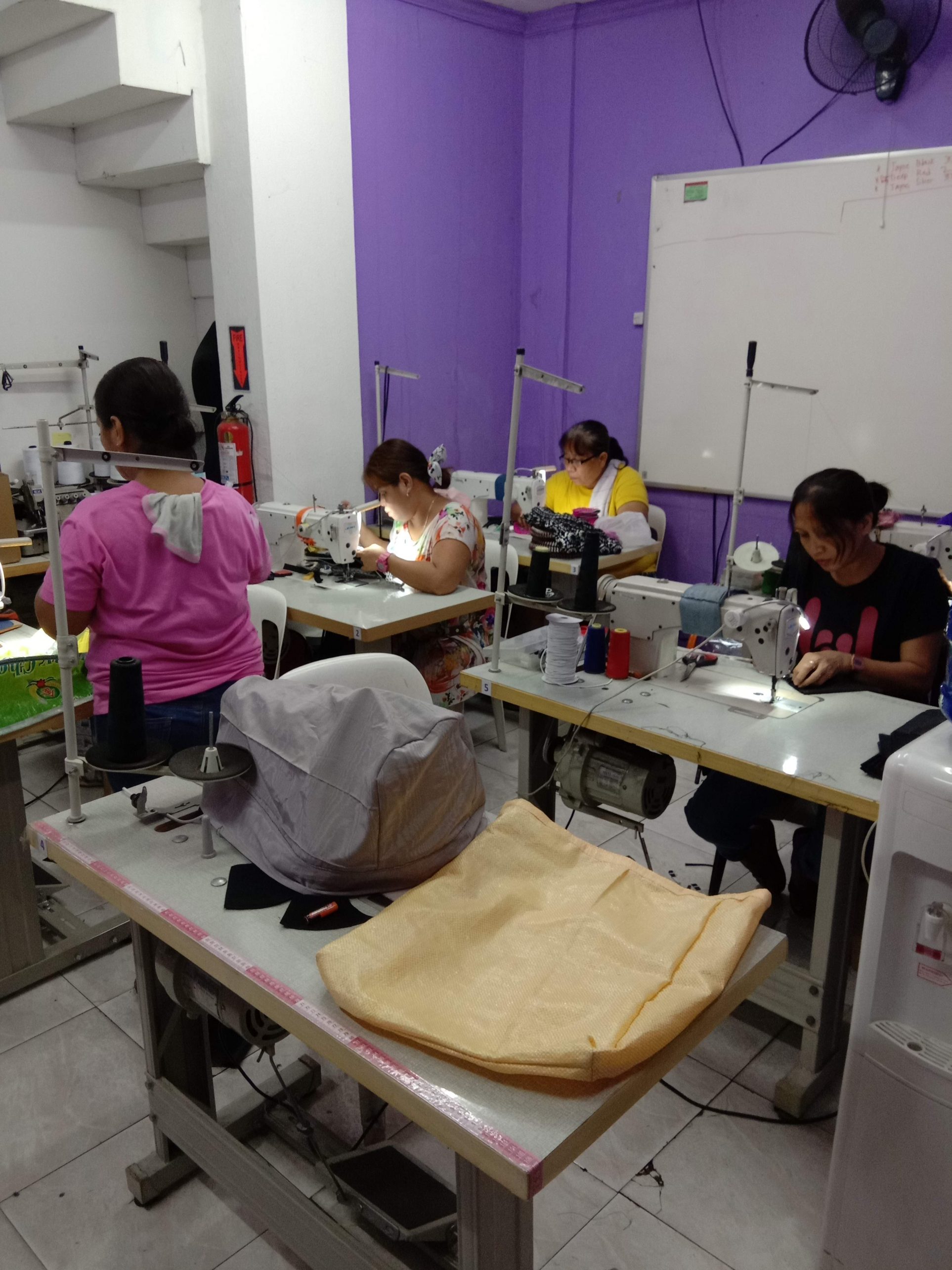 As a member of a Cooperative, I understand the importance of secure work and what it means to feel empowered in the workplace. The selling our new shopping bags provides an income to families that all too often live hand to mouth, and through PCF their children get access to an education and many go on to university which helps to break the poverty cycle.

These bags are made from intercepted waste, giving new life to discarded rice sacks that more than often end up in landfill sites.
The quirky Filipino branding puts them apart from other shopping bags and bags for life, with the unique design the bags have both short and long handles which means they are fully all-purpose.
PCF trains and employs their artisans, ensuring they receive a living wage, the women's families also benefit from the sale of the bags as all other funds go into the PCF's livelihood, education and nutrition programs.
ONLY £5.98 at Infinity Foods Shop & bakery
or order wholesale from Infinity Foods Wholesale here.