These brownies are insanely gooey, chocolatey and don't require any fancy pants ingredients. The hardest part of making them will be trying not to scoff the entire tray in one sitting. Stay strong.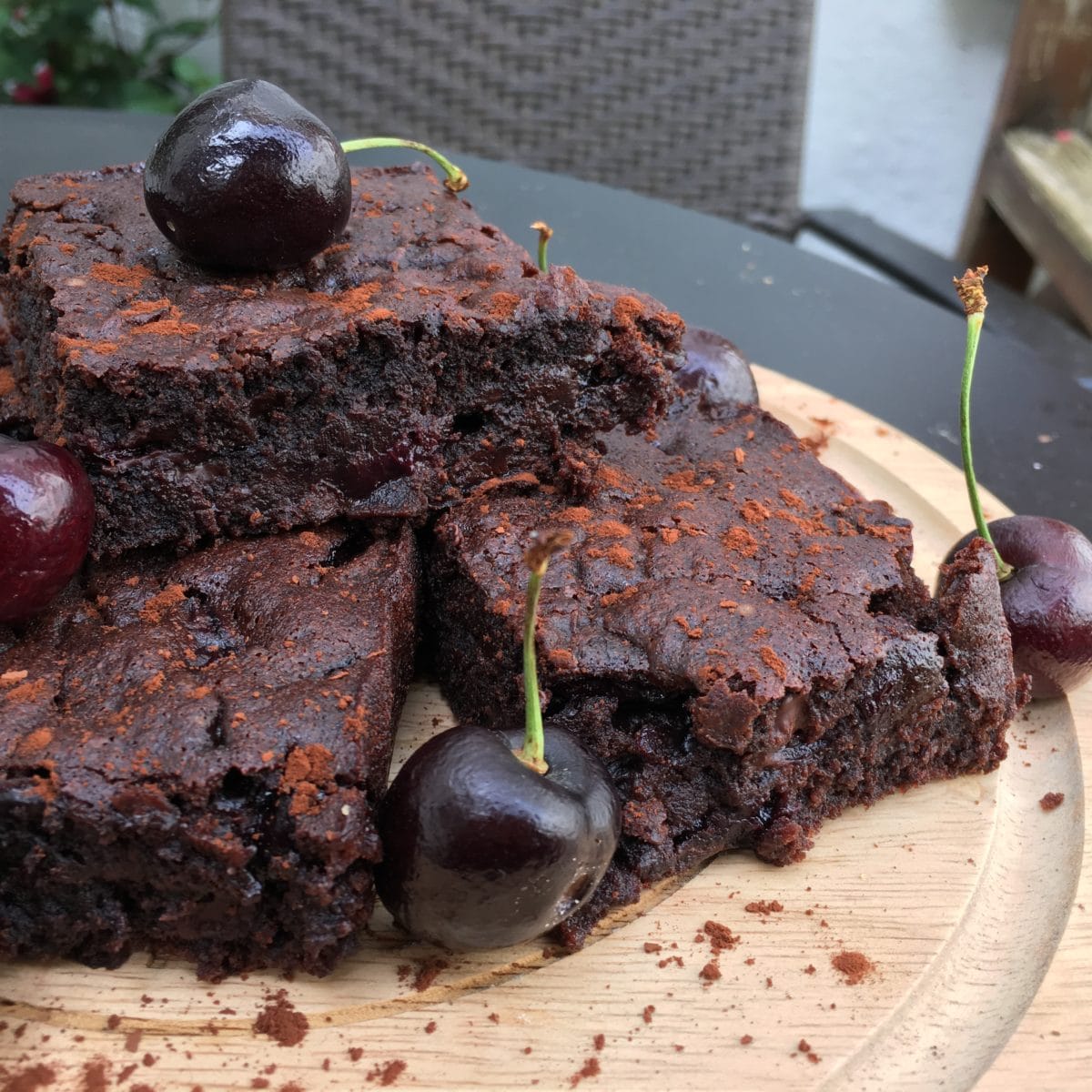 Set the oven to 180C
Destone the cherries (if not already) and chop up the flesh, set to one side.
Sieve the flour, bicarb and cocoa powder into a large bowl and mix. When combined, add the salt, brown sugar, chocolate chips and cherry chunks and mix again until everything is evenly spread. Adding the cherries at this stage coats them in a little flour which should stop them all sinking!
Weigh out your warm water and dissolve the coffee granules into it. This won't make the brownies taste of coffee and you can use decaf if you want to, it simply enhances the flavor of the chocolate.
Add the coffee water, oil and vanilla extract to the dry mix and stir thoroughly until you have a thick but silky texture.
Pour the mix into a 9″ Square tin and bake for about 20 mins until the top is no longer shiny.
Leave to cool for as long as you can bear before you cut them. The cooler they are the better they hold their shape!
Leila Buffery is a vegan baker/blogger/YouTuber from Brighton with a mission to make a cruelty free, vegan lifestyle easy for others. From sharing vegan recipes on her blog to baking your birthday cake, she's got your back.