Here at Infinity Foods shop & bakery, we have everything you could want or need to make a wild, ethical, winter wonderland at home this year.
From Gifts for your loved ones to fill your table and bellies with wonderful foods we have you covered. Also by shopping with us you get to support a local independent business that gives back to the community and has you & the planet at its heart.
Gifts for your loved ones:
Soaps and all things body care:
We have a very large body-care section that welcomes you from our main front doors on the right.
Here we stock everything from a small bar of soap to luxury items for your skin and hair, all cruelty-free, good to the environment and ethically sourced. We promise NO parabens, phthalates, SLS, unsustainable palm oil, microbeads, microplastics, mineral oils, paraffin or petrolatum – nothing tested on animals! 
Shop with a clear conscience for any gift from a stocking filler to a big luxury gift for anyone in your life.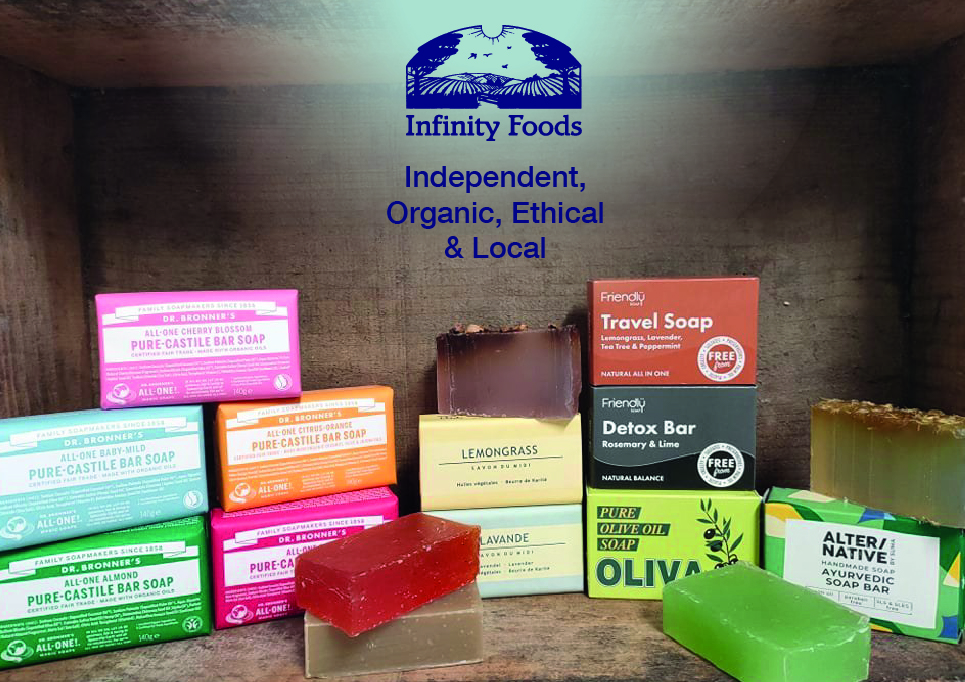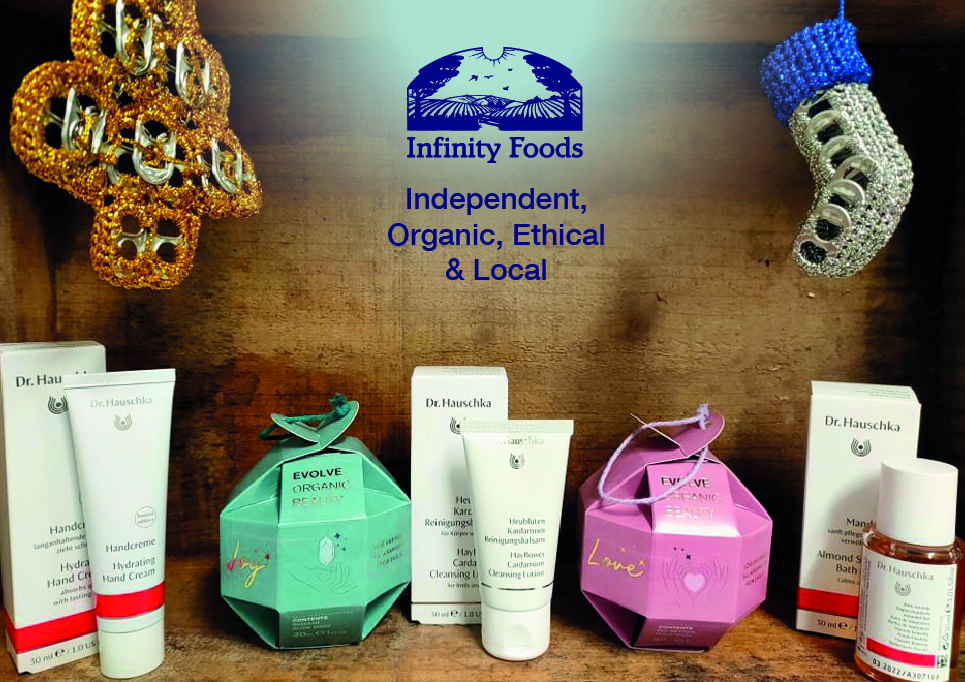 Fine wines and food
We have a little known hidden gem of a corner in our shop, our 'booze cabinet' here we have a large selection of organic low or sulphate free wines and beers with some spirits.
Our wonderful cooperative member Peter who buys in our stock and has such great knowledge and palette for such drinks you will never be disappointed!
From sparkling wines to gluten-free organic beer you'll be merry you found us.
Sustainable gifts
We have a range of eco-sustainable gifts for re-using and not wasting plastics or harming the planet. Such as our one green bottles, thermos, bamboo sporks, straws, organic infinity tea towels and in the tea section we lose tea strainers and balls. From out and about to a cuppa at home.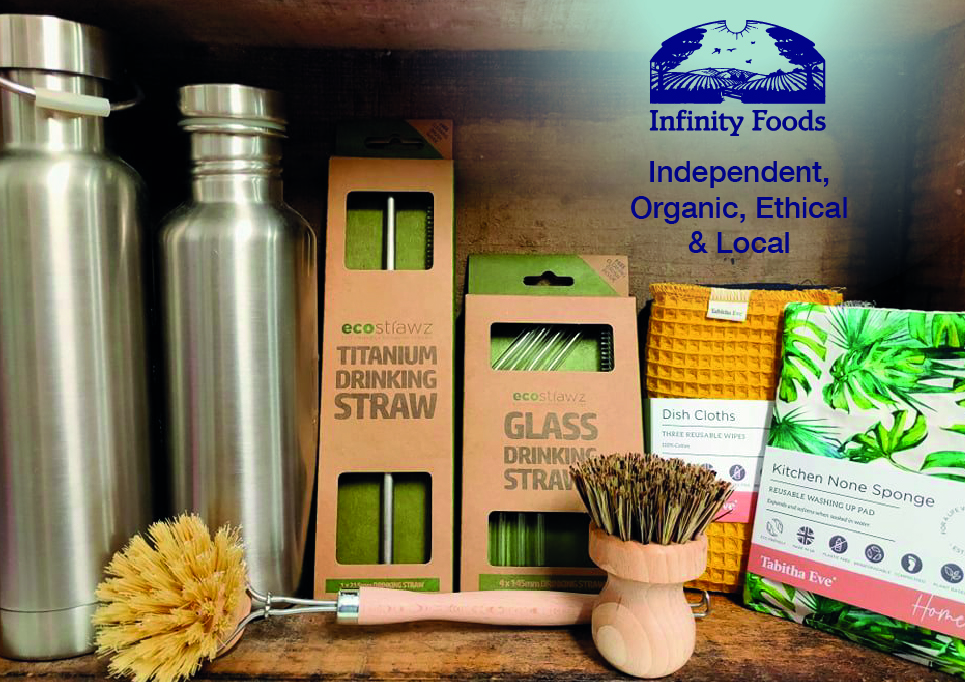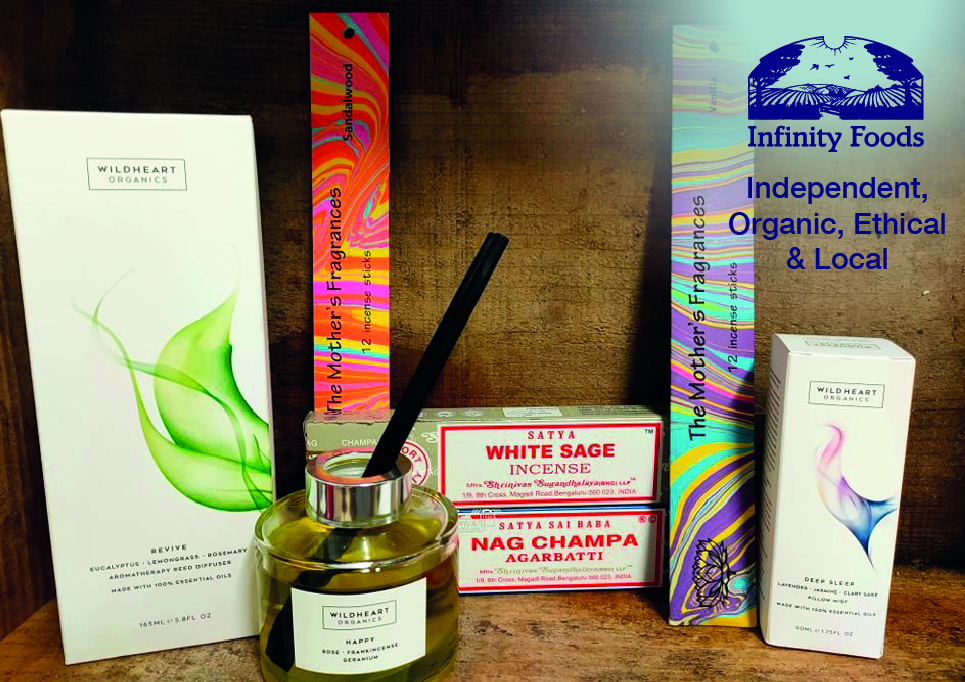 We are all spending a little more time at home these days. Gift someone something from our natural home fragrance section. All rich in essential oils and aromatherapy blended to make someones home more relaxing, inviting and warming. Choose from Essential oils from Absolute Aromas or Aqua Oleum & Diffusers from Wildheart.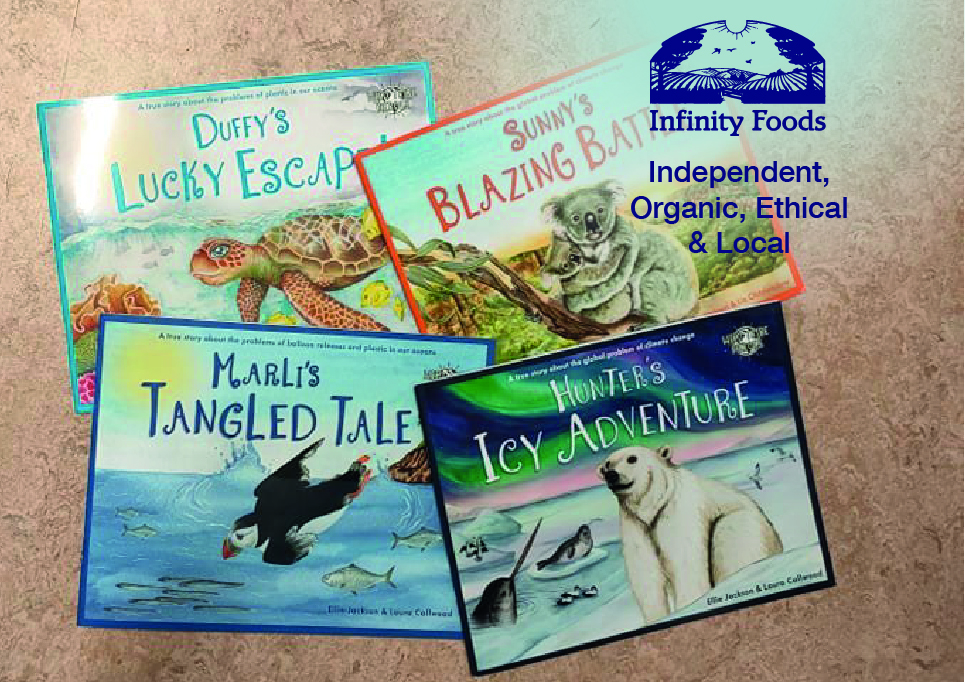 Infinity Foods is not just about what you consume in your diet but also what you read and your lifestyle. We have a range of books and for children about saving our environment as well as many magazines and great gifts like journals, charts and calendars.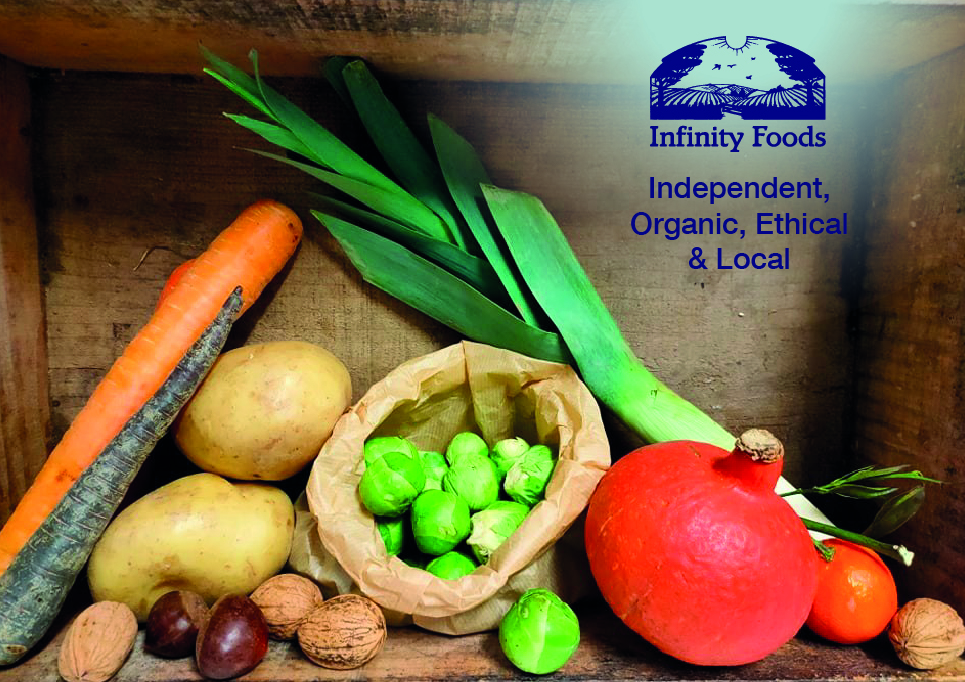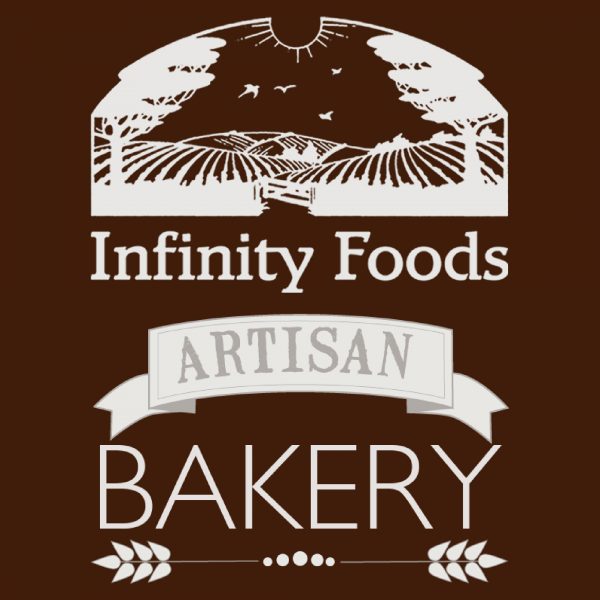 We are extremely proud of our bread, which we have been baking on site since 1976. Since those early days, our range has expanded but the bakery still thrives on its original aims of producing additive-free, freshly baked goods from organic ingredients.
Today as always, our team of skilled artisan bakers are committed to using traditional methods. For example, the use of natural leavens in our sourdoughs allows a fuller flavour.  This time of year we have the most amazing Mince pies, hand-made every day, as well as artisan Christmas puddings and stollen.