.

We have all sent our Christmas wish list to Father Christmas addressed to the North pole or Lapland. All too often these are the material gifts we want. Whether that is this season's must-have toys, perfume or designer slippers. Is this the real meaning of the festive time of year?
Infinity Foods Cooperative Shop & Bakery invited the pupils of Middle Street School to be a part of our Christmas window display. They have all written their festive wishes concerning their thoughts for their local communities, environment, physical and mental well-being and access to good food.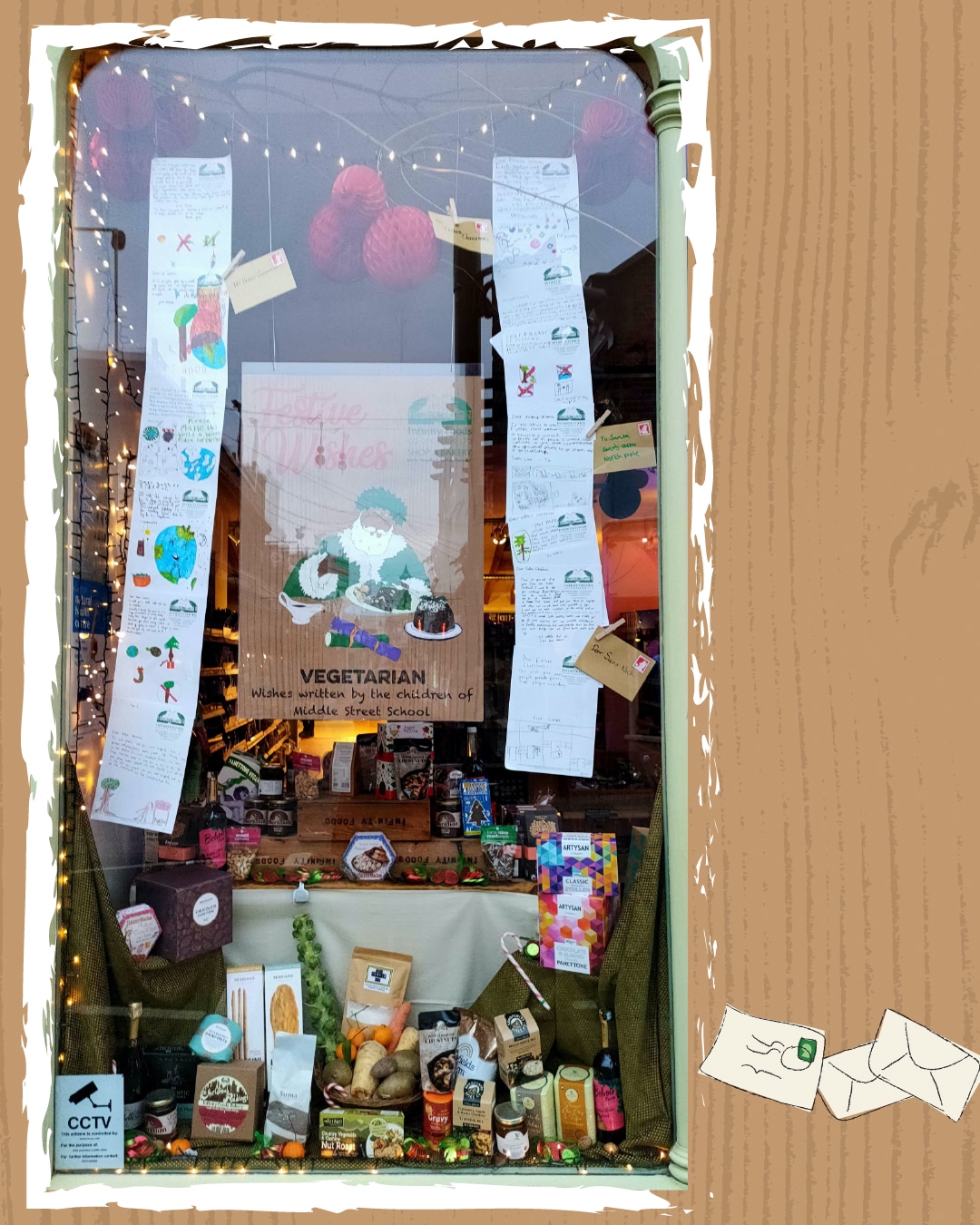 A few of us went to Middle Street School to talk to the children at an assembly about this opportunity.  We hope that this exercise will help the children to think about Christmas as a time of reflection and hopes and dreams of times to come and not just a time for getting presents. The children were excited to be involved. They had a lot to say about environmentalism and the importance of good health and looking after the planet.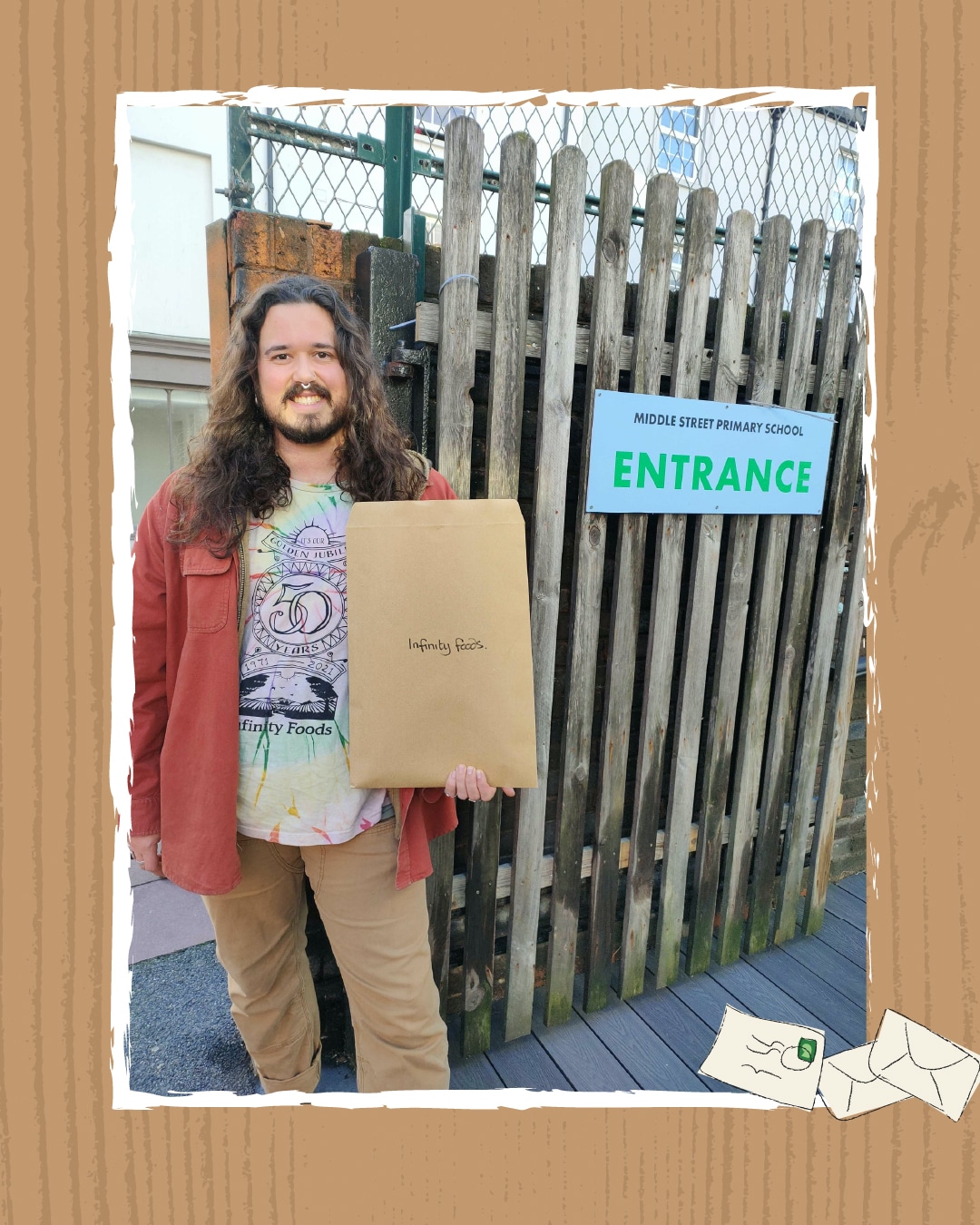 The children's wishes can be read in all of our windows. We hope this helps share thoughtful messages for positive change, reflection and concerns for the future.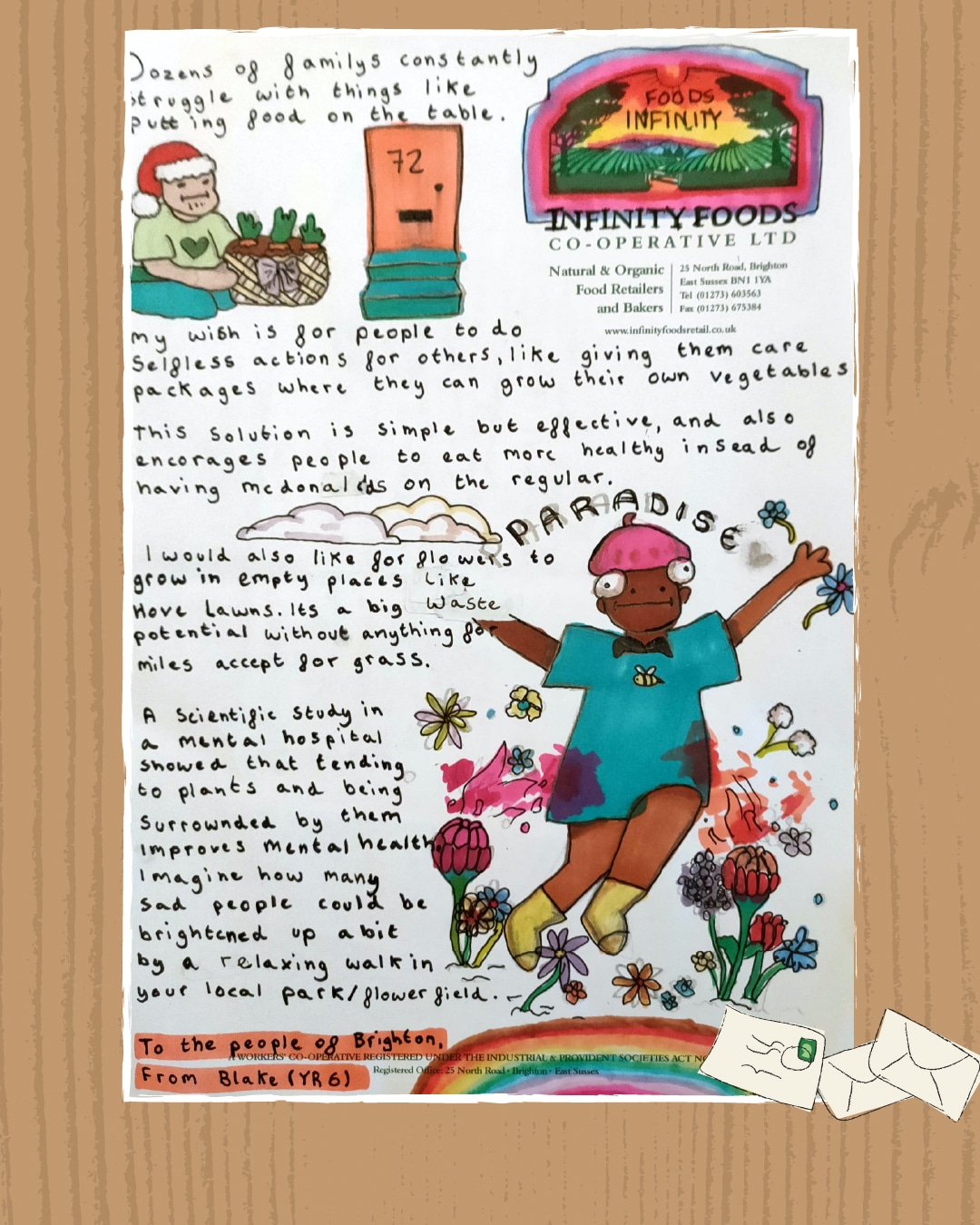 We hope you enjoy the colourful pictures and letters from the children. Please share your favourites on social media and don't forget to tag Infinity Foods using #FestiveWishes