Back in 2019, we at Infinity Foods donated to Help Our Kelp, a campaign to restore the kelp forests on the Sussex coast.
Today the new Nearshore Trawling Byelaw has been announced. This is a major milestone for Sussex and we are thrilled. As a result of this byelaw, trawling will be excluded from the West Sussex Nearshore waters out to 4km. Our local and national decision-makers have made real space for nature.
We know that kelp is just hanging on in small patches in this area where it was abundant in only recent memory, the declines taking place since the late 1980s. We are determined to enable the kelp forest to restore and recover across this huge area of the Sussex coast.
This is a landmark decision for the health of the Sussex coast and the Help Our Kelp Partnership are incredibly excited that the byelaw is finally in place!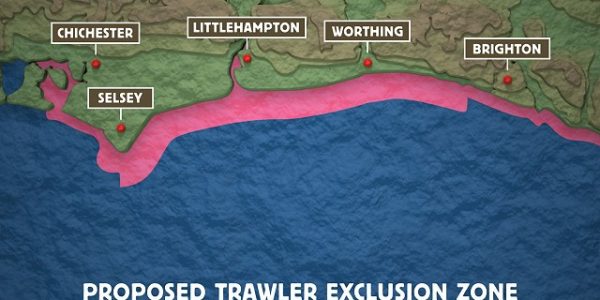 The alleviation of this major pressure through the byelaw is the first vital step towards the kelp's recovery. It also means that the work of the Help Our Kelp Partnership can move onto the next phase.
Whilst the partnership intends to leave the environment 'alone' for the time being to allow the kelp the opportunity to regenerate naturally, they will still be busy with monitoring, researching and planning for the future, and managing this wide-reaching project and the various associated subsidiaries.
To find out more please visit:
https://sussexwildlifetrust.org.uk/helpourkelp