Have you noticed more cars on the road since covid-19 with empty bus and train seats being the norm?  With the easing of restrictions some of this has reverted back to pre covid times. However more of us are on the move, be it to get fit or get around (cycling has really taken off!).
Well if you are either getting fit or trying to do your bit for the environment by biking or using public transport why not earn something back while you do?
If you are in the Brighton & Hove area you can sign up to BetterPoints, a scheme to encourage active travel & lifestyle while reducing cars in the city.
You can earn points for every minute of exercise you do that you can either redeem in local businesses, give to charity or use for public transport tickets!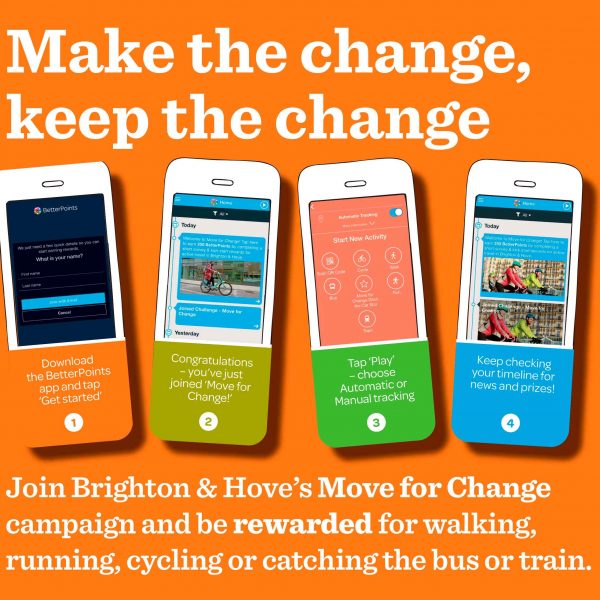 Infinity Foods have been part of this great initiative from the beginning and you can exchange 5000 & 10000 BetterPoints for £5 & £10 vouchers to spend in store.
There are plenty of other shops and businesses participating in this great revolution around our city.
For more information go to 
https://moveforchange.betterpoints.uk/page/move-for-change
Or just download the BetterPoints app onto your mobile and start earning points on the move!