My name is Miles Denyer from Hankham Organics
I found a huge derelict nursery at Hankham just north of Eastbourne with a 1.5 acre dilapidated glasshouse back in 2000. It took me a while to find out who owned it because the owners lived abroad at the time. They agreed to a tenancy and I signed a long lease in 2001, putting all the land straight in to organic conversion. The glasshouse took 4 years to bring fully back into production with the growing genius of my then business partner Peter Dollimore, who now runs an organic 1 acre walled garden at The Montessori Place School, Easons Green near Uckfield.
How long have you been supplying Infinity Foods?
I became a customer of Infinity Foods when I moved to Brighton in 1988 and Hankham Organics have supplied them for 20 years.
What are your main crops and why?
As we are a glasshouse grower, our main crops are leafy salads, spinach, chard, kale and herbs all year round.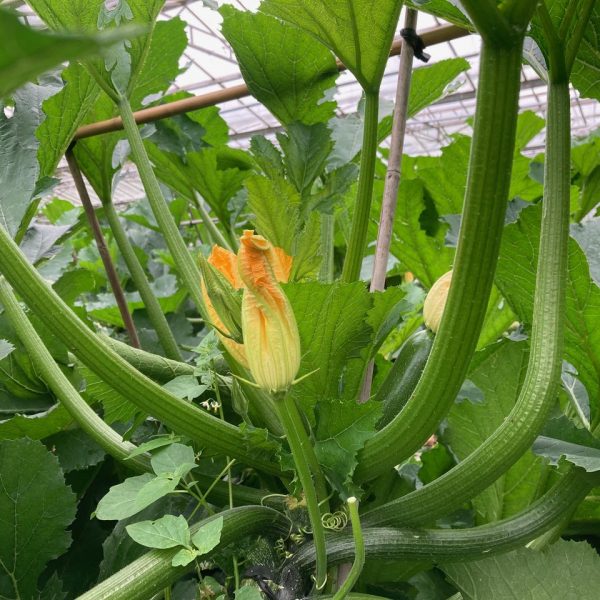 What have been this year's challenges with your crops and farm?
The main challenge this year, as with all of the 20 years we have been here, is labour. It comes with the territory!  It's the physical repetitive nature of the work that puts people off. I think most people who want to work in farming are happier feeding animals and driving big tractors than picking courgettes.
What is the best thing about farming organically?
That said farming organically is a hugely satisfying job – providing good food to local people and looking after the soil for future generations.
What wildlife or plant diversity are you encouraging on your farm and why?
The glasshouse is home to a rich biodiversity of beneficial insects.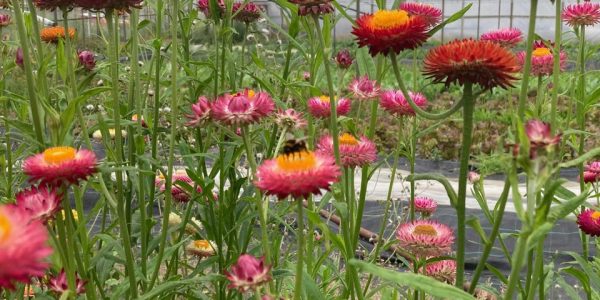 Have you seen any changes, in any particular area, over the years of organic farming?
The average age of organic veg growers in Sussex is over 60. Unless young entrants are given the incentive to take up the challenge and embrace this important work, in about 15 years Infinity Foods won't have any local suppliers to promote.
Find Hankham Organic products in the organic veg section at our Brighton Shop & Bakery