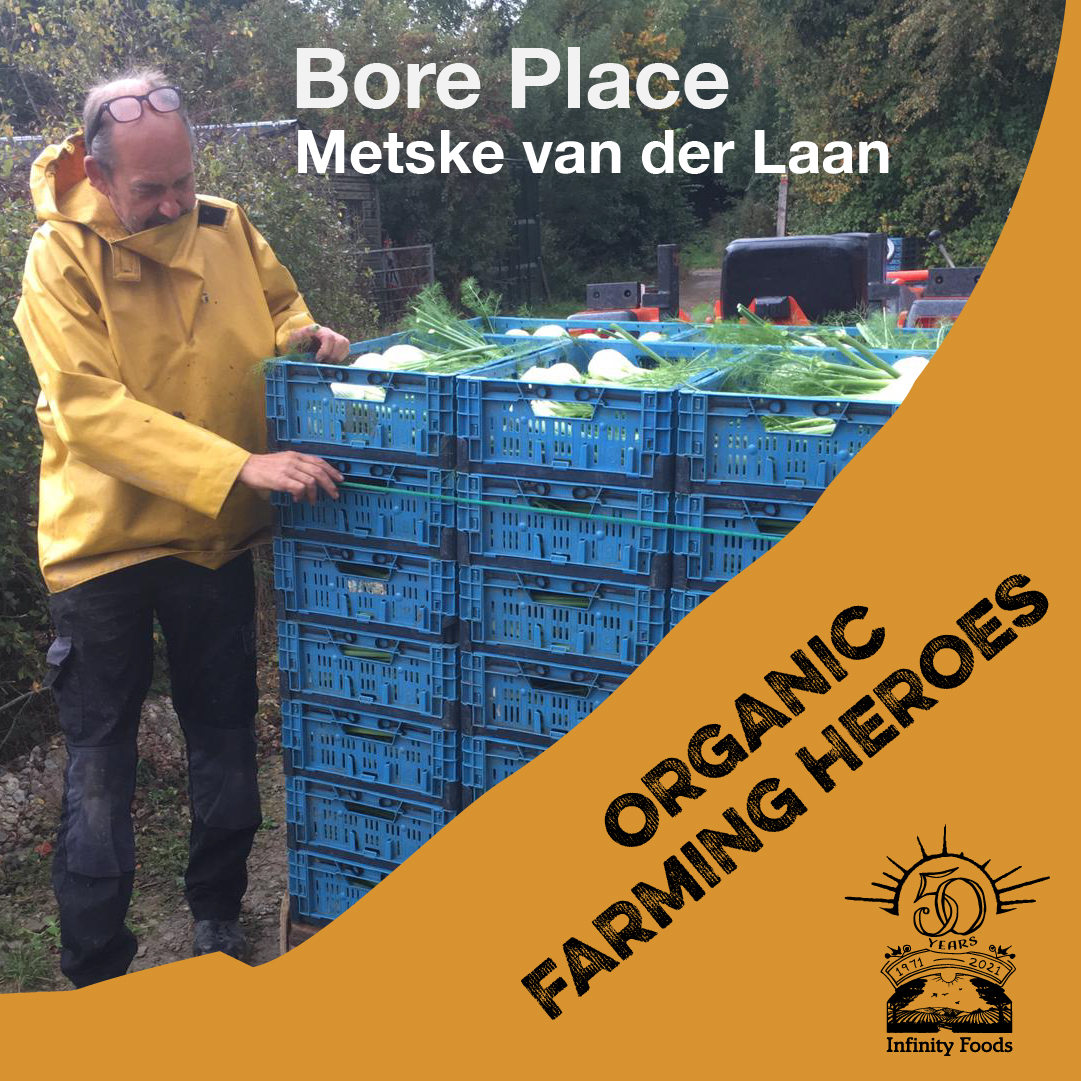 My name is Metske van der Laan, I am a Market Gardener at Bore Place.
How long have you been farming here and with organic methods?
I first grew 13 years veg for infinity under the name 'pannel organic' had to move to another site and am now supplying Infinith 4 years here from Bore place market gardern.
How long have you been supplying Infinity Foods?
About 17 years now
What are your main crops and why?
Lettuce, beetroot, chard, spinach, beans, spring greens, spring onion, plum tomatoes, mini cucumber, sweetcorn, fennel and squash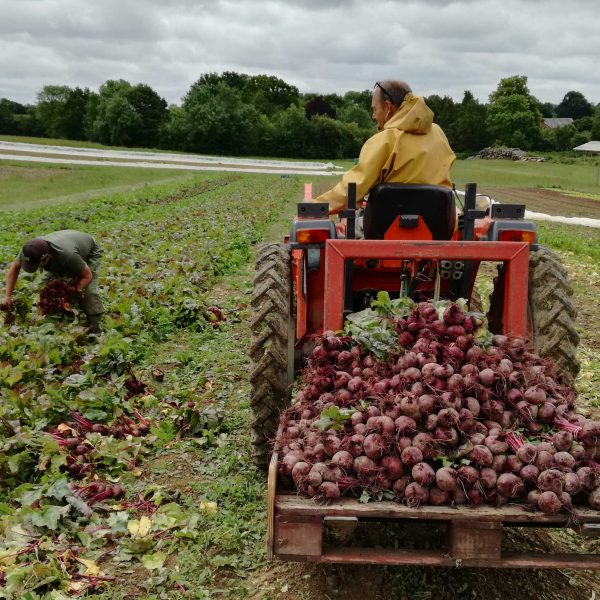 What have been this year's challenges with your crops and farm?
Strange year with cold damp weather, this has affected weed control and growth but there is still veg
What is the best thing about farming organically?
Doing it the natural way, trying to encourage balance so there is no need for artificial fertilizers and sprays.
What wildlife or plant diversity are you encouraging on your farm and why?
Lots of rough areas where grasses and flowers flower, this encourages moths, insects (beneficial) small mammals that then feed other species higher up the chain or predate on pest that might affect our crops.
Have you seen any changes, in any particular area, over the years of organic farming?
More open mindedness and awareness about organic farming and climate change