Our homes and ourselves for less money and less waste!
We asked our bodycare team for tips on reducing waste and saving money.
Sarah advises keeping things simple in relation to buying products. Whether we are buying body care and beauty or household products, using simple single ingredient products rather than buying a plastic bottle of a formulated product containing many ingredients can help to reduce plastic, water, energy, other valuable resources, including your cash!
For example using a single carrier oil to cleanse away make-up rather than buying a blended cleansing lotion. We stock a range of oils by Fushi which are super ethically sourced and great quality. These also double up as moisturisers for our faces and bodies.
Using an oil based balm to moisturise rather than a cream or lotion. The latter is often in plastic packaging and weighs more due to the presence of water. However a solid balm is greater value per gram and packaged in tin or cardboard.  Mallow Beauty Balm from Herb Farmacy is a great product full of amazing oils and herbs – many of which Herb Farmacy grow themselves. We reduce our footprint whilst getting more for our money when we use a balm rather than a cream in a plastic container.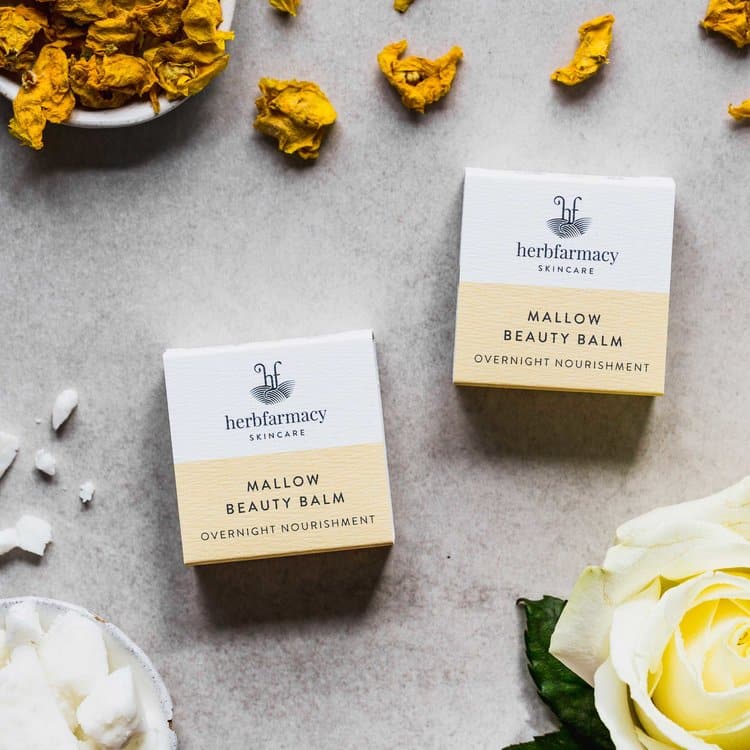 https://www.herbfarmacy.com/shop-online/mallow-beauty-balm
Using solid soap not shower gels. Again, shower gel and hand wash are heavy with a lot of water, and we use more per wash. We sell lots of lovely soaps, bamboo soap dishes and compostable soap bags which reduce use even more whilst also giving you that scrubbing action. They last longer than bottles too!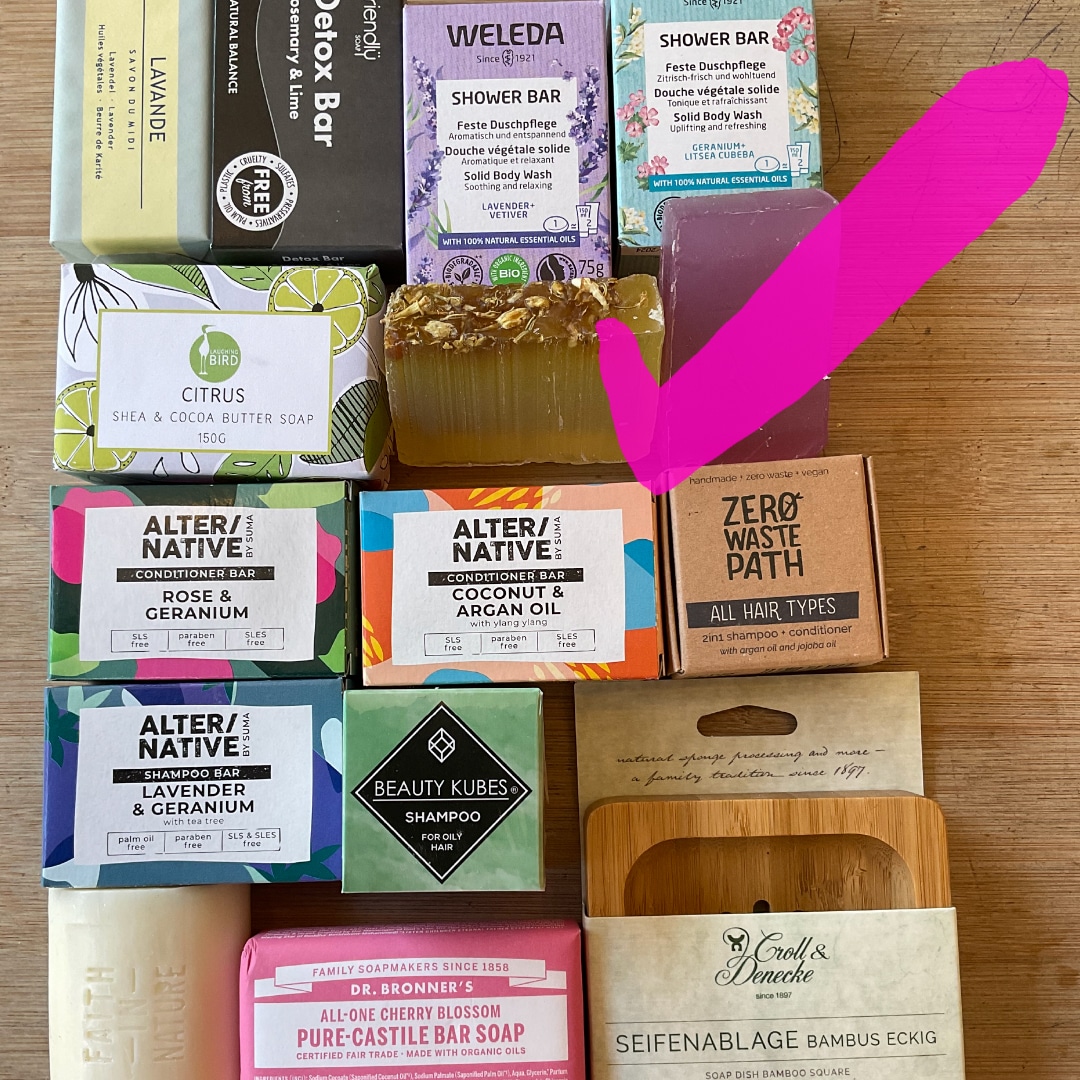 Household wise, you can effectively clean your home with mostly 2 simple items that most of us have in our cupboards. Distilled white vinegar and Bicarb of Soda. Check out our next article in this series for more help with cleaning.