our
Values
Our Values do not sit at the peripheries of our business;
they are and have been, pivotal to our ethos for 50 years. This is our bottom line and what motivates us both in the here and now and in the long-term.
Like all cooperatives, Infinity Foods values are based on self-help, self-responsibility, democracy, equality, equity, and solidarity. In the tradition of their founders, cooperative members believe in the ethical values of honesty, openness, social responsibility and caring for others.
The 6 pillars of our values are Cooperation, Vegetarian, Environment, Local, Fairtrade and Organic.
You may be concerned that our food standards are under threat due to the future trade deals the UK may make after exiting the EU. Infinity Foods values do not sit at the peripheries of our Co-operative; for 50 years our values have always been at the core of our ethos, this is our bottom line and what motivates our Co-op both in the now and for the long-term. Infinity Foods has been committed to providing an extensive range of high-quality natural & organic vegetarian foods from the outset. We will continue to advocate for the highest welfare for animal rights, worker rights and positive environmentally sound sourcing.
Infinity Foods Co-operative Ltd statement on future trading
Read more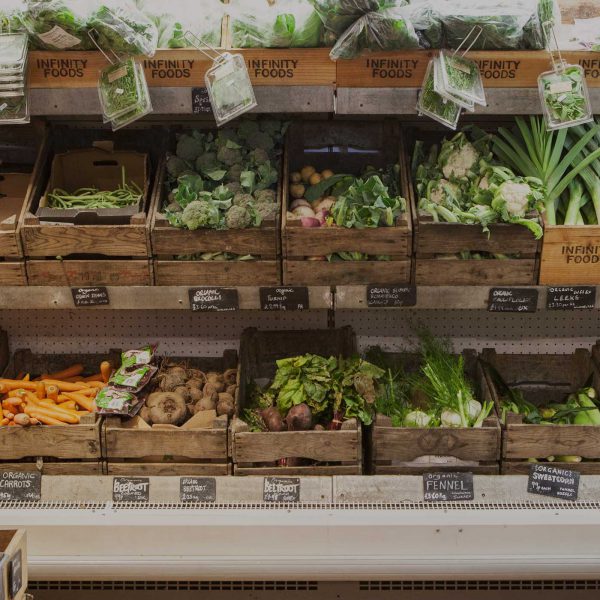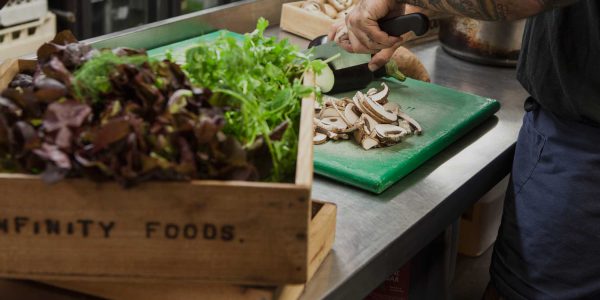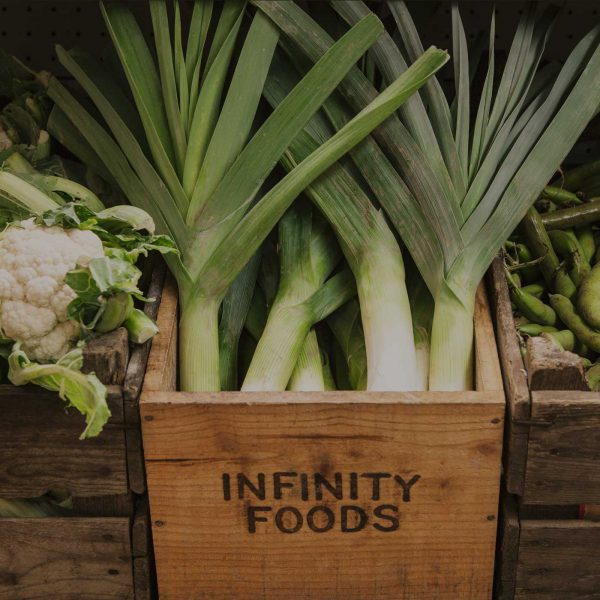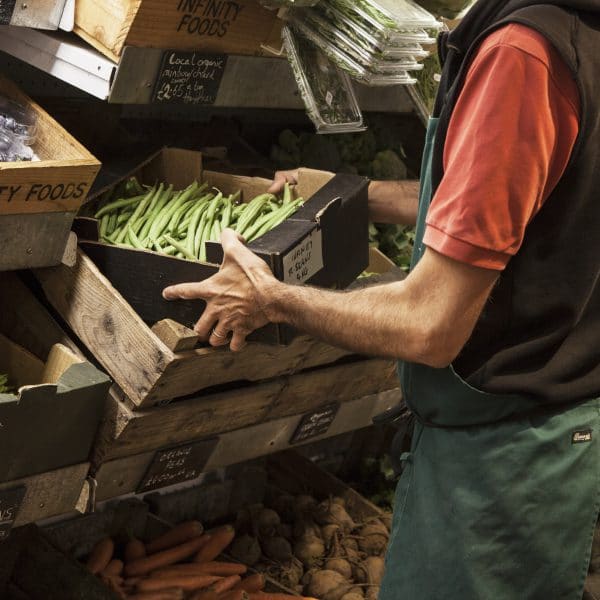 Vegetarian
Infinity Foods is a worker co-operative: democratically run by its workers for its workers. From the outset and for over 50 years Infinity Foods has been committed to providing an extensive range of high quality vegetarian foods.
Read More
Local
In an increasingly global economy, the over-centralisation of food production not only means that it travels further than ever before, but also that we lose our connection to the food that we eat.
Read More
Environment
We are committed to operating our business with the lowest impact on the environment and our local community. This means we think about how we source our energy, how we dispose of waste and what packaging we use.
Over the past 50 years, we have donated and supported many charities and projects in support of our local and national environment. See Community Giving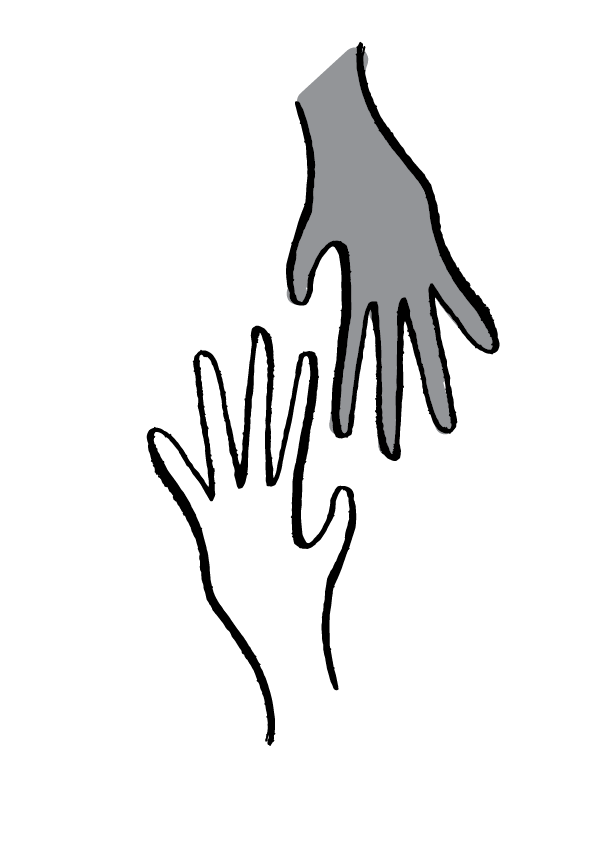 Fairly Traded
Many of our products now bear the widely recognised 'Fairtrade' label, an independently audited consumer label that guarantees a fair deal for producers in the developing world. We stock as wide a range of products with the 'Fairtrade' label as possible.
Read more